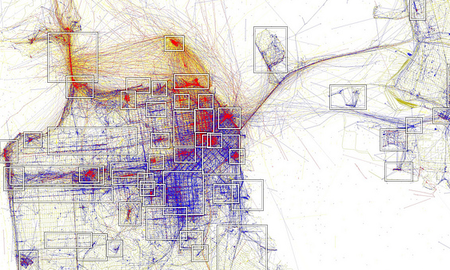 Tracking location is a relatively new phenomenon, thanks to the ubiquity of cheap, embedded GPS receivers. When I was a kid, my parents had no idea where I was. Today, my daughter wants to see exactly where I am if I'm not in the same room as she is. As you might have guessed, this week's roundup is focused on location tracking tools.
It's part of our regular weekly tool roundup for the complete catalog we're putting together of all the self-tracking tools out there. Please help us to make sure we include your favorite tool, your company, or your project. Self-promotion is allowed!
Here are all the location tracking tools we've found so far. Please let me know what we're missing in the comments below.