"When I look at this, this is the story of my life in these years."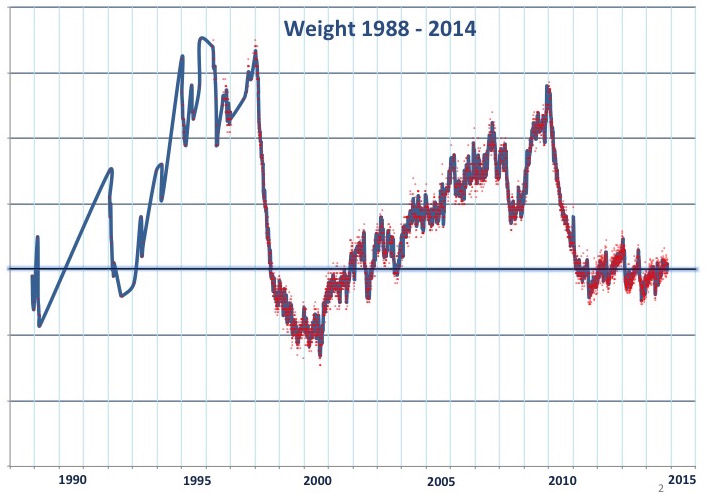 Nan Shellabarger has been tracking her weight for 26 years, including almost daily tracking since 1998. In the talk embedded below, presented at the Washington DC QS meetup group, Nan describes her experience with diving deep into how she's making sense of her weight data. By looking over her complete history and layering in her personal contextual data she was able to find how different life events played a role in weight loss and gain. For example, she found that physical challenges and events were "tremendous motivation to get out there and doing things as well as helping me focusing on my eating." Nan has also used a variety of activity trackers since 2010, starting with the Body Media Fit and now the Garmin Vivofit and Jawbone UP. These devices helped her explore calorie expenditure as it relates to her weight loss. On the other side of the equation, she also explored how diet tracking influenced her weight. Watch her great talk below to hear the whole story.
We hope to see an update of this great talk when Nan joins us at our QS15 Global Conference and Exposition next June in San Francisco. Early bird tickets are available for a limited time. Register now!