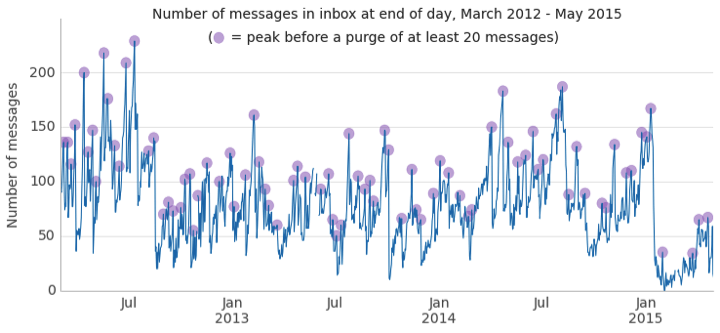 "My inbox has become a barometer of my stress level."
Email overwhelm is something that most people of first world means can relate to. Getting a handle on this digital deluge is a Sisyphean endeavor that is, perhaps, only endured by deluding ourselves into thinking that it is possible if only we found the right tool or adopted the right habit.
In this talk, Mark Wilson (who we've featured before) tells us what he learned from tracking the number and age of emails in his inbox and how that made him confront the impact that his message count has on his self-esteem.