A Self-Experiment in Rapid Weight Loss
March 23, 2009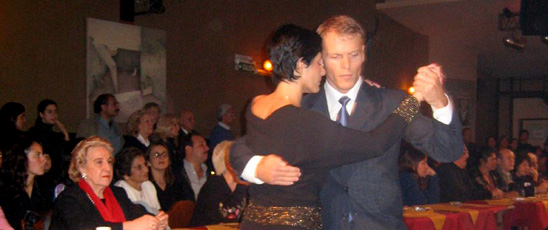 Fellow QS Show&Tell member, lifestyle experimentalist, and tango king Tim Ferriss recently wrote an astounding blog post on rapid weight loss through manipulating kidney function – dehydrating and rehydrating. He did not actually lose the weight for a tango competition. Tango – in case you were wondering – does not generally classify competitors by weight. However, in 1999, Tim won a major Sanshou (Chinese kickboxing) championship:
I arrived the on-site at 187 lbs., weighed in at 165 lbs., and stepped
on the platform to compete the next morning weighing 193 lbs.
I remember my friends in high school and college who were wrestlers used to engage in what seemed like insane weight-loss programs in order to qualify for competition, but nothing they did resembles what Tim describes. Competition drives innovation, and rewards risk – sometimes fatally, as Tim points out. But because extreme training has such high stakes, it is also a proving ground for techniques of self-monitoring and self-exerimentation. (Our interview with pseudonymous trainer "Phineas" about anabolic steroids covered adjacent territory.) Tim's account of rapid weight loss is an eye-opener.