How To Access & Export MyFitnessPal Data
January 13, 2015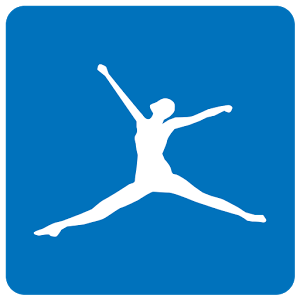 MyFitnessPal is one of the leading dietary tracking tools, currently used by tens of millions of people all around the world to better track and understand the foods they consume every day. Their mobile apps and online tools allow individuals to enter foods and keep track of their micro- and macro-nutrient consumption, connect additional devices such as fitness trackers, and connect with their community – all in the name of weight management. However, there is no natively available method for easily accessing your dietary data for personal analysis, visualization, or storage.
With a bit of digging in the MyFitnessPal help section we can see that they have no official support for data export. However, they mention the ability to print reports and save PDF files that contain your historical data. While better than some services, a PDF document is far from easy to use when you're trying to make your own charts or take a deeper look into your data.
We spent some time combing the web for examples of MyFitnessPal data export solutions over the last few days. We hope that some of these are useful to you in your ongoing self-tracking experiences.
Browser Extensions/Bookmarks
MyFitnessPal Data Downloader: This extension allows you to directly download a CSV report from your Food Report page. (Chrome only)
MyFitnessPal Data Export: This extension is tied to another website, FoodFastFit.com. If you install the extension, it will redirect you back to that site where your data is displayed and you can download the CSV file. (Chrome only)
ExportMFP: A simple bookmark that will open a text area with comma-separated values for weight and calories, which you can copy/paste into your data editor of choice.
MyFitnessPal Reports: A bookmarklet that allows you to generates more detailed graphs and reports.
 Web Apps/Tools
MyFitnessPal Analyser: Accesses your diet and weight data. It requires you to input your password so be careful.
Export MyFitnessPal Data to CSV: Simple web tool for exporting your data.
FreeMyDiary: A recently developed tool for exporting your food diary data.
Technical Solutions
MyFitnessPal Data Access via Python: If you're comfortable working with the Python language, this might be for you. Developed by Adam Coddington, it allows access to your MyFitnessPal data programmatically
MFP Extractor and Trend Watcher: An Excel Macro, developed by a MyFitnessPal user, that exports your dietary and weight data into Excel. This will only work for Windows users.
Access MyFitnessPal Data in R: If you're familiar with R, then this might work for you.
QS Access + Apple HealthKit
If you're an iPhone user, you can connect MyFitnessPal to Apple's HealthKit app to view your MyFitnessPal data alongside other data you're collecting. You can also easily export the data from your Health app using our QS Access app. Data is available in hourly and daily breakdowns, and you should be able to export any data type MyFitnessPal is collecting to HealthKit.
As always, we're interested to hear your stories and learn about your experiences with exploring your data. Feel free to leave comments here or get in touch via twitter or email.