Announcing the 2015 Quantified Self Europe Conference Program
September 7, 2015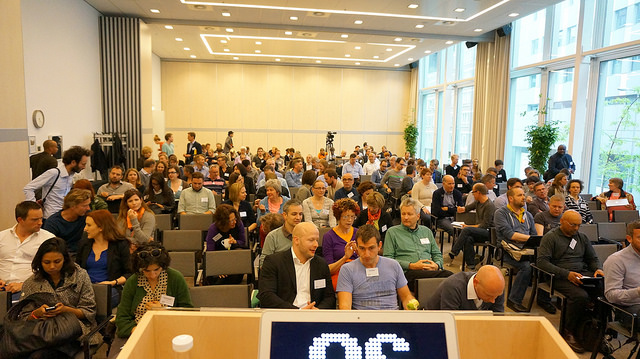 Eleven days and counting!
On September 18th and 19th the Quantified Europe conference returns to the beautiful and affordable Casa 400 hotel in Amsterdam. If you've been before you know how special this conference is. The dozens of high-handled guest bikes waiting just outside the hotel door suggest it's going to be hard to stay inside, but we have a lot of experience programming both "with" and "against" the lure of the city and we expect that nobody will be riding away until the last session ends. With over 70 different talks and sessions scheduled between social breaks with excellent food, our "carefully curated unconference" is the fruition of nearly a year's work getting to know what's going on the QS community. We've been deeply inspired by what you're thinking about. It's time for everybody to get in on what we've been learning.
Especially notable themes this year include novel ways of measuring sleep; widening interest in blood glucose sensors; popularization of genome and microbiome tests, and, as always, an amazing range of handcrafted and deeply personal tracking stories about health, sports, emotion, and more.
You can read a preliminary program here. [PDF]
As you'll see, we're opening the conference with 10 special "how to" sessions covering topics from heart rate variability to accelerated learning. Our goal with these sessions is to give everybody a chance to learn practical tips from experienced trackers. The heart of the program will be our Quantified Self Show&Tell talks, first person stories on topics like home EEG measurements to improve reading skill, self-collected data on distracted driving, and measuring the effect of music on concentration.
Lively informal breakouts will help set the agenda for the Quantified Self movement in the coming year, and we'll be joined by dozens of Quantified Self toolmakers bringing their ideas and demos, with special thanks owed to the generous sponsors and Friends of QS who make this meeting possible, including Bayer, Abbott Labs, Intel, Scanadu, Oura, Emfit, and Beddit.
Tickets are almost sold out so register today.