"But my job description just said 'office chair…'"
April 14, 2009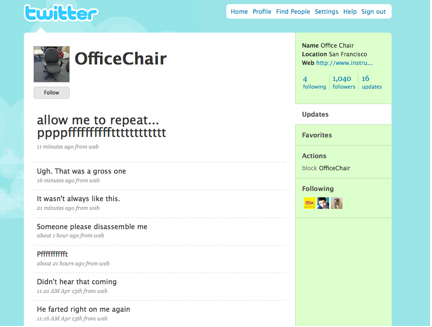 As John Herrman writes: Man Builds Chair that Tweets His Farts, Single-Handedly Justifies Twitter's Existence.
Today's New York Times has a story about twitter that, in passing, points out that SMS offers a pretty convenient format for automatic monitoring human behavior.
But I think the automatic flatulence detecting office chair tells the same story, more vividly. Instructions one can be found at instructables.com.
(Thanks to the comment from tilde.)