May 1, 2015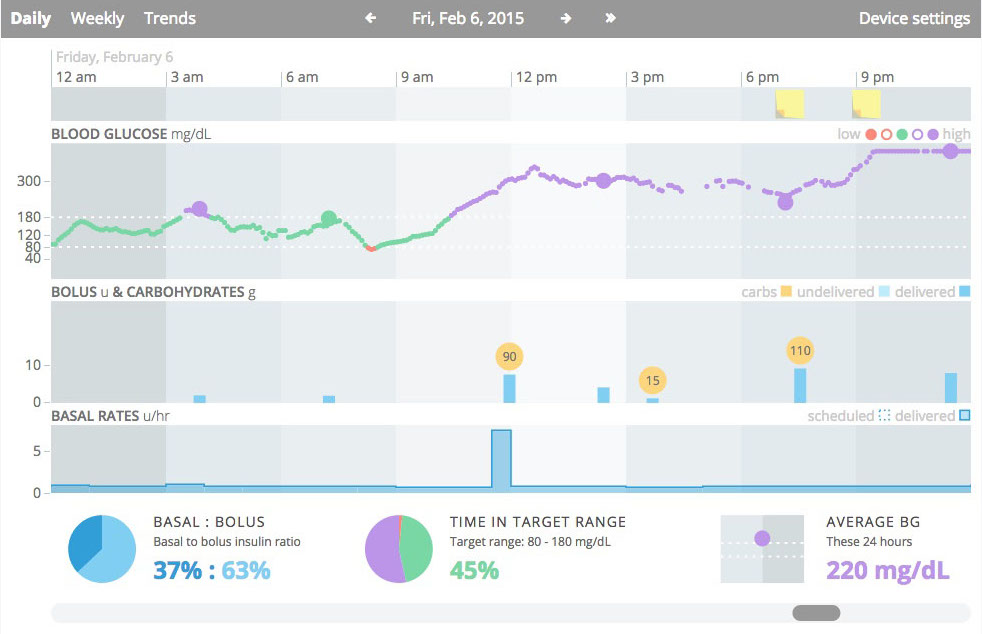 Howard Look is the Founder and CEO of Tidepool, a non-profit, open source development organization dedicated to reducing the burden of type 1 diabetes by building a platform that can integrate all diabetes device data in a single location. Most importantly, he is the father of a daughter with type 1 diabetes. Howard understands the challenges of effectively managing diabetes, and the essential role data plays in the minute-by-minute management this disease requires. The challenge, however, is finding a way to easily access and understand all of the data generated by the various devices a person with diabetes has at their disposal. What follows is an edited transcript of our conversation with Howard about how Tidepool has been addressing access to diabetes device data for the diabetes community.
---
QS: You've been busy over the last year – can you catch us up on the latest from Tidepool?
Howard: We made significant strides at Tidepool in 2014. Most notably, we announced partnerships with Asante, Dexcom, Insulet, Tandem, and Abbott Diabetes Care, all of whom gave us their data protocols. No money changed hands with these agreements, they simply understand that liberating diabetes device data is a good thing. You will notice the absence of the two largest diabetes device manufacturers from that list: Medtronic, and Johnson & Johnson, who make Animas and LifeScan products. We're still having active conversations with them both and are hopeful that they will also enter into data protocol agreements with us.
Additionally, we're just starting to realize the potential for our platform in the research community when you have all of the data in one place. We're supporting a study with the Jaeb Center for Health Research and T1D Exchange, the largest coordinating organizations for type 1 diabetes studies, by putting our software in 15 of the top diabetes clinics in the United States. Our software enables researchers to access the full range of diabetes devices in one place. They are no longer restricted to only certain insulin pumps and blood glucose meters because those were the only devices whose data they had the ability to access. Now, all diabetes data is on the table and we're showing the true value of integrating data from multiple places.
QS: Can you speak a bit more on the idea of access and how integral that idea is to the work you're doing?
Howard: At Tidepool, the idea of access speaks to the core of what we're trying to accomplish and promote throughout the world of health care.
From a policy perspective, we believe that the therapy data generated by these devices does not belong to the company – it belongs to the patient. It's their personal health data. When you consider insulin delivery, blood glucose values, basal rates, carbohydrates ingested, all of these data points related to diabetes management is patient-owned data. Simply put, if you show a number on the screen for the purpose of delivering therapy, that data belongs to the patient. This is the fundamental approach we've taken to conversations with device manufacturers. For other data, like internal device diagnostic data, it's fair for a device maker to consider that proprietary and we will respect that.
This approach falls perfectly in line with one of the core tenants of HIPAA: Portability of Data. HIPAA guarantees people with diabetes the right to access to their data, which makes encounters with responses along the lines of "HIPAA regulations prevent us from giving you access to this information" particularly frustrating. There is no ambiguity in my mind that it is irresponsible to not give people with diabetes access to their data. Lack of access means you are forcing people to use terrible tools to compute their own insulin doses which has the potential for horrible outcomes, which makes things worse for everyone in the health care conversation.
By liberating data, we can create an ecosystem of software and application and devices that make managing diabetes easier.
QS: What are some of the biggest challenges you face in bringing your platform to market? Are they more technical or regulatory?
Howard:  When it comes to addressing a challenge as complicated as integrating all diabetes device data in a single location, there are many technological and political barriers that put up resistance along our way. But let me be clear, regulatory matters are not one of them. Believe it or not, working on FDA documentation is not difficult, and everyone I've spoken with at the FDA completely understands the value in data standards and liberating data from devices.
The FDA is not the problem.
For us, the biggest barriers we face are getting access to device data protocols and funding. That's really it. When Medtronic and Johnson & Johnson formally make their data protocols available to us, we'll consider that a job well done, but we're not there yet. And funding as a non-profit is a constant battle that will not surprise anyone in the Silicon Valley. We've done a good job addressing both of these barriers, but there's still work to be done.
Having the support of the two biggest philanthropic organizations in the type 1 diabetes world, Juvenile Diabetes Research Foundation (JDRF) and the Helmsley Charitable Trust, has made a huge difference for us. I cannot overstate how important the support of these two groups has been to our mission. Their grants send a loud and clear message that they believe in our mission and they want this to happen. Saying things like "this is what patients want" is one thing, but when we have the backing of the JDRF and Helmsley, our mission is given much more credibility.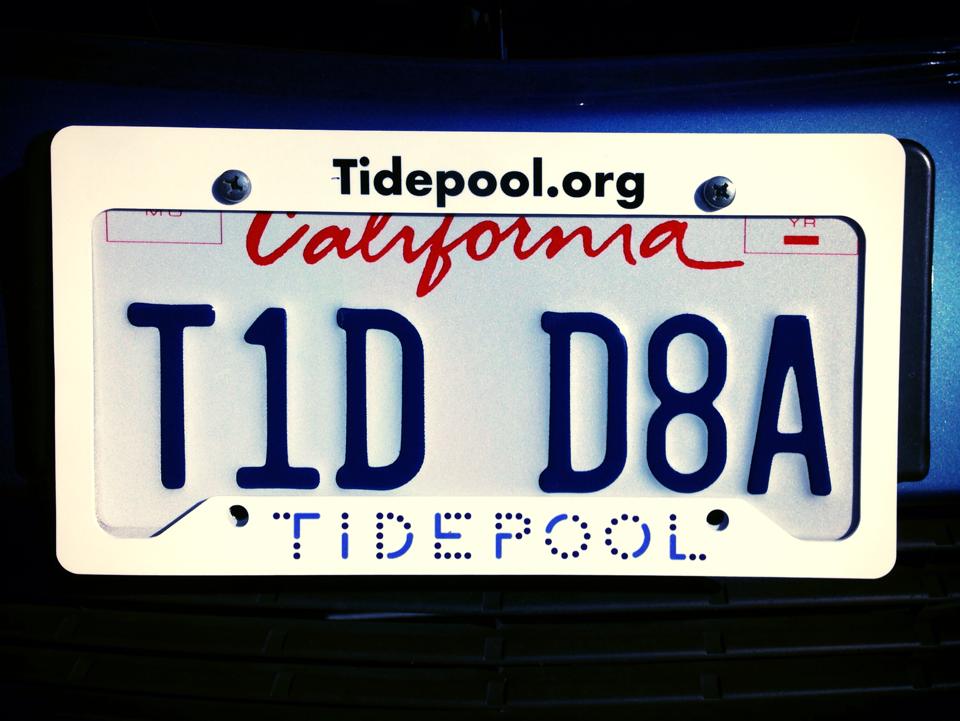 QS: There are a number of moving parts in the Tidepool equation – the patient community, regulatory agencies, the diabetes device manufacturers, and the researchers looking to Tidepool to make data collection easier for their work – what message do you have for these groups?
Howard: At the end of the day, my message to the patient community is keep demanding your data. It's yours. Simple as that. Engaged patients who understand and want to be involved have better outcomes, but in order to do that you need access to data and software and tools to take care of yourself.
My message to regulators: keep doing what you're doing. I know you understand the value in liberating data, of device data standards, of agile software development, and that access regulation gets in the way of progress and innovation, and is harmful to patients. Keep this conversation going and together we can usher in a new era of access.
To the device makers: publish your device data protocols for existing devices, adopt standards like Bluetooth Smart and IEEE 11073, adopt cloud service protocols like OAuth2 and Rest API's to enable access to their data. I believe a rising tide raises all boats, and enabling an ecosystem of access will increase adoption of your insulin pumps and continuous glucose monitors.
And to the science community, this is the world of big data and open data, we're going to do our part by asking our users if they will donate their data to an anonymized research database and if they want to donate their identified data to the T1D Exchange. We should be getting as much data into the research world as possible, while respecting privacy issues, and you should be part of that collective.
QS:  Do you have any final thoughts for the Quantified Self community?
Howard: Ten years ago, you had to be a multi-million dollar device company in order to do any of the things the QS community is capable of today. Now? You can buy some parts off of sites like SparkFun and build your own medical devices now. Now it's about acknowledging that the more we enable that interconnectivity we encourage people to tinker, even with life and death things like insulin delivery, the collective intelligence of the community is going to cause great solutions to come out of all this.
---
For more information about Tidepool, visit tidepool.org and @tidepool_org.
We invite you to share your data access stories, and this article with the #qsaccess hashtag and follow along on quantifiedself.com, @quantifiedself and our Access Matters Medium publication.