Introducing iMeRG: The Individual Metabolic Research Group
February 19, 2015
Here at QS Labs we take great pride in supporting a worldwide network of meetup groups. From Bucharest to the Bay Area, we have over 100 groups meeting to discuss self-tracking, share experiences, and learn from each other.
We wanted to highlight a new group, based in southern Oregon, that is using self-tracking to expand and influence medical knowledge within the healthcare system. Dr. Dawn Lemanne, a board certified and practicing oncologist, has started the new Individual Metabolic Research Group (iMeRG) to develop, test, and explore inexpensive way to prevent and treat chronic diseases related to lifestyle, through rigorous N of 1 research methods.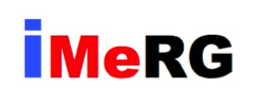 Currently the iMERG is a composed of physicians and other health care professionals frustrated by the rising rates of lifestyle driven chronic disease, and the failure of the large randomized controlled trial (RCT) to provide effective interventions. Inspired by QS, they are working together to develop and use rigorous N of 1 research designs, while using themselves (not their patients) as subjects. Members propose projects, and together they figure out how to do it. QS devices and philosophies play a major role in the data collection and analysis methods being talked about at the group.  Current proposals have included:
How best to measure the effect of combining intermittent fasting and exercise on blood ketone levels and inflammatory markers in a sedentary postmenopausal woman
The clinical manifestations of Familial Mediterranean Fever gene heterozygosity.
Join the group! If you hold a license to practice a health profession (MD, DO, DDS, DMD, RN, NP, PA, DC, ND, LAc, etc.), you're interested in N of 1 research design and methods, and you'd like to be involved, please contact Dawn. All individuals are welcome, regardless of geographic location. If you're in the southern Oregon area you can join their meetup group on February 28th. We'll be posting updates from the group as their research progresses.