April 30, 2012
As we wrap up a wonderful April we here at QS Labs wanted to create something to let you all know what's going with Quantified Self. Thanks to some prompting from our wonderful worldwide meetup organizers we decided to create the QS Newsletter.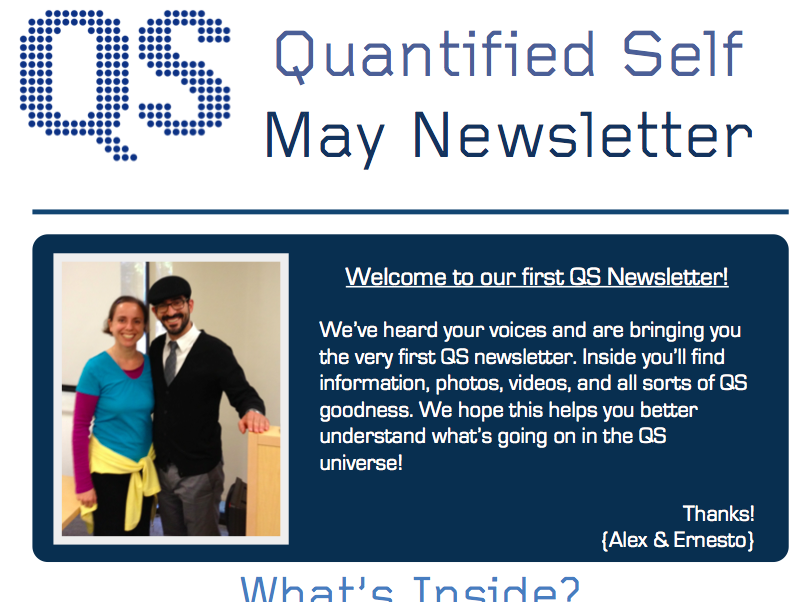 Inside you'll find a variety of information we hope you enjoy:
A nice article about active moderating from our very own Gary Wolf
The current May schedule for QS Meetups
Recent pictures from QS Meetups around the world
A profile of Ciaran Lyons, the meetup organizer for QS Singapore
Links to top videos and posts from quantifiedself.com
2012 QS Conference information
Download your copy of the May 2012 QS Newsletter here. Copy it, share it, and let us know what you think!