QS17 Preview: My AMH Numbers Sucked, But I Made This Baby Anyway
May 17, 2017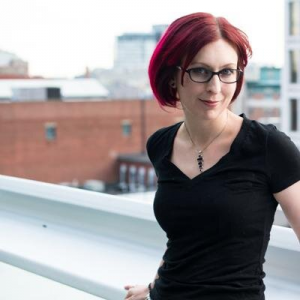 Whitney Erin Boesel: "In my case, AMH may not be as important as fertility clinics and egg-banking startups want people to believe."
Women are understudied in most disciplines. Reproductive health is the general exception, but even then research on male reproductive problems often outnumbers that concerning women. One result among many is that our understanding female fertility isn't as complete as it could be. For example,  anti-mullerian hormone (AMH) levels have been used to estimate a woman's 'reserve pool' of eggs. Though AMH may become the "Gold Standard" of fertility, it still isn't clear what levels are ideal for each woman. If you're looking to get pregnant, there is a certain range (high but not too high) that is considered favorable for conception. At QS17 Amsterdam, Whitney is going to share her experience tracking her AMH, attempting to increase it, and finally having a successful pregnancy despite low-ish levels of the hormone. She'll also hold a breakout session on tracking hormones, menstruation and fertility.
Aside being a new mum, Whitney is a writer, scholar, and active member of the QS community who, among her other work, has written about the incorporation of technology into medicine, Biomedicalization 2.0, and the nature of QS movement, "What Is The Quantified Self Now?"
QS17 Amsterdam is coming up in just over a month on June 17-18.
We hope to see you there!