New York QS Show&Tell #9 Recap
October 15, 2010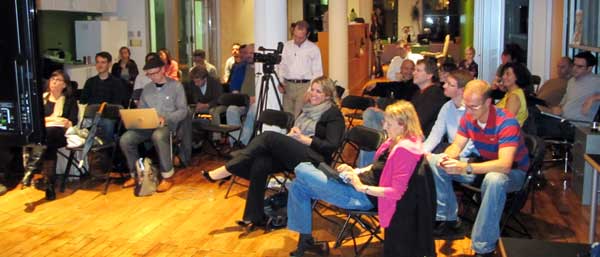 Last night self-quantifying New Yorkers came out in the rain to witness another fascinating round of QS talks. A special thanks to our hosts
Briana
,
Daniel
and the crew at the digital innovation agency
Zemoga
. They're doing some great work and be sure to check out their
Follow Me app
concept that they presented at our last Show&Tell.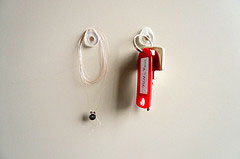 We started off the evening with designer
Chris Woebken
who critiques and interrogates raw-data driven transactions to uncover what it is that we've designed out of these experiences. His talk focused on our relationship to digital money where he melted an
Oyster card
(London's electronic transport ticket) down to its RFID reader. It still worked. What do we lose as we move to cashless form factors? Can we design sensual experiences back into data-driven ones?
Then
Kenneth Wright
shared with the group his personal tracking experience using
StickK
to moderate his alcohol consumption. He's had great success even though his referee won't log in to StickK to support him but the group agreed that StickK could be used to trigger the referee to participate.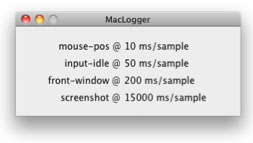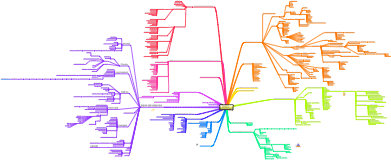 Robert Rabinovitz
, a designer and educator, captivated the audience with his talk on mind mapping his own design process to a brain seizure he had in 2007 and the minutes leading up to the life-changing event.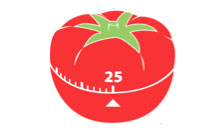 Colin Schiller
an entrepreneur who, with the arrival of his new baby, saw a decrease in the elasticity of his own time. He undertook some very rigorous time management and productivity experiments using the
Pomodoro Technique
to discover that he netted out at about 85% efficiency.

To cap off the evening, we had the pleasure of a visit from
John de Souza
, the CEO of
MedHelp
, the world's largest online health community and a sponsor of the Bay Area QS meetups, to share with us his own personal self-tracking experiments and some of the incredibly detailed things that folks are tracking on MedHelp.
Thanks to everyone who made the evening possible. We'll get videos up soon. See you again in December.