Pew Internet Research: 21% Self-Track with Technology
January 27, 2013
Today the Pew Research Center's Internet & American Life Project released their latest findings in their ongoing research on the role of the Internet and technology in health and wellness. This latest report, Tracking for Health, is of particular interest to the Quantified Self community because it focuses on self-tracking. Thanks to Pew Associate Director, Susannah Fox, who gave us an advanced look at the results, we are able to bring you some reflections on this initial foray into measuring the impact of self-tracking.
Before we get to our discussion with Susannah it's probably best to help set the stage with some of the most interesting findings.
Overview of Tracking
69% of adults track a health indicator for themselves or others.
34% of individuals who track use non-technological methods such as notebooks or journals.
21% of individuals who track use at least one form of technology such as apps or devices.
The Impact of Tracking
46% of trackers say that this activity has changed their overall approach to maintaining their health or the health of someone for whom they provide care.
40% of trackers say it has led them to ask a doctor new questions or to get a second opinion from another doctor.
34% of trackers say it has affected a decision about how to treat an illness or condition.
Tracking and Sharing
34% of trackers share their data or notes with someone else.
52% share with a health professional.
22% share with a spouse/partner.
We were able to ask Susannah a few questions about the report and some of the more interesting findings.
QS: What were some of the differences between people who use technology to track and people who don't? Do they learn different things?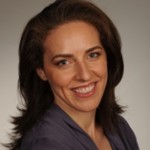 Susannah Fox: For this report we divided trackers into two groups: formal and informal. 50% of trackers are in the "formal" group and use paper, a medical device, an app, a spreadsheet, a website or some other online tool to take notes. 44% of trackers are in the "informal" group and only track in their heads.
Since we allowed multiple responses to this question, and because your readers are as geeky as I am, I'll provide even more detail: 85 people say they both keep track "in their heads" and use some more formal method. We decided to put them in the "formal" group in order to be able to analyze the "purely informal" group alone. You'll also notice that 6% of the tracker population is missing from this analysis – they just didn't answer the question.
The "formal" trackers are more likely to report that this activity has had an impact on their health:
54% of trackers who record their notes say it has changed their overall approach to health, compared with 39% of informal, "in their heads" trackers.
48% of trackers who record their notes say it has led them to ask a doctor new questions, compared with 33% of informal trackers.
42% of trackers who record their notes say it has affected a health decision, compared with 26% of informal trackers.
Some analysis we plan to do will focus on the "technology" trackers – those who use devices, apps, or other tools – but for this report, we kept the lens wide open. And, in a way, I was happy to honor the "technology" of paper alongside all the gadgets.
QS: You mention how often people are sharing their tracking data. Do we know how they are sharing?
SF: We didn't have space on this survey to ask how they shared, whether online or offline, on paper, verbally, or by showing an app. On Twitter, i.e. anecdotally, Natasha Burgert, MD, a pediatrician, told me that she had two patients just today who brought in a baby tracking app to review the data with her:
2 moms just *today* in clinic – We hovered over iphone together to review feeding and poop app. #newparenttracking CC: @susannahfox
— Natasha Burgert (@DoctorNatasha) January 25, 2013
And Bryan Vartabedian, MD, wrote:
@susannahfox Parents are the original quants.Love to keep their own diaries, graphs, etc
— Bryan Vartabedian (@Doctor_V) January 25, 2013
I'd love to do a survey of clinicians: Do they ask people about their personal tracking? What do they do when people bring in their own data or notes? What insights – or pitfalls – have they found in working with patients and caregivers who track? What's on their wish list for new tracking tools?
QS: What was the most surprising result?
SF: I wasn't expecting to see such significant age differences: Older adults are much more likely than younger adults to be trackers, particularly in the "health indicators or symptoms" category. I had thought of tracking as a younger person's pursuit, probably because I focus on the tech and gadgetry that I see associated with tracking. Broadening our questions to include all adults and all forms of tracking educated me about the reality of people's lives.
QS: What is the biggest mystery or unanswered question this research left you with?
SF: What prompts someone to track in the first place? Are certain diagnoses or life stages more likely to prompt someone to track?
Our next two reports may help to answer a few of my unanswered questions. The first, focused on caregivers, will look more closely at how this unsung army does (or doesn't) use technology as they tend to a loved one. The second, focused on people living with chronic conditions, will shed some more light on the diagnosis question.
But I look forward to learning from more personal testimony and qualitative research, like the work being done at QS and other citizen-scientist venues. Pew Internet provides N=3000 or N=1000 data, but I think N=1 studies contribute just as much – or more – to our understanding of tracking's impact on health and health care.
Of particular interest to us here at Quantified Self Labs was how many people were using "formal" vs "informal" tracking methods. Technology isn't the whole story here. Technology is bringing new methods of learning into simple and familiar practices that go back a long time. How does the new fit with the old? Susannah discovered that formal tracking was more influential when it came to health decisions than informal tracking. Perhaps formal tracking makes learning easier; it may also increase confidence and communicability. When our observations about ourselves are formally collected, rather than just remembered, it's easier to get advice and comment, and to improve our reasoning with the help of others. "Remember kids, the only difference between screwing around and science is writing it down," said Adam Savage of Mythbusters. Technology helps us write it down.
We asked Susannah what she was most curious about, and she said "What prompts someone to track in the first place?" Her report suggests that diagnosis with a chronic conditions, or the normal concerns of aging, perhaps play a role. One factor I think we've seen operate in the QS community may also be important: the influence of others.
In his 1981 paper Self Experimentation: A Call for Change, Allen Neuringer wrote:
Finally, a most significant problem is that we are not surrounded by models who demonstrate the possibilities and rewards of engaging in the scientific analysis or our own behaviors. It is difficult to do research: time consuming, tension-producing, often disappointing. The difficulty is exacerbated by our own lack of experience in formulating questions about own behaviors in a rigorous, empirically testable manner. Perhaps we don't do science of self partly because it simply is not yet done by others.
Maybe this is where the personal practice of self-tracking and the broader cultural trends intersect. In order to begin, we need someone to show us how. Fortunately it is no longer true that the "science of self" suffers from a lack of models, of individuals engaging in the practice. Individuals all over the world are sharing their methods, their tools, their knowledge in Quantified Self meetups and elsewhere. 

If you've ever made an intentional shift from informal to formal tracking, or have other comments on the Pew report, we'd like to hear from you in the comments.