February 18, 2013
A month ago we showed you what we thought was the quintessential example of how Quantified Self is becoming more of a mainstream activity. During a trip to the Apple store we identified over 20 different Quantified Self devices. Another outing led me into one of the largest consumer electronics stores in the US: Best Buy.
Here, I counted over 25 different tracking devices on the shelves. I've split them into three categories here so you can get a sense of just how many different devices are available. With a bit of internet sleuthing I also found that additional devices are available at different stores so you might see something different in your local Best Buy.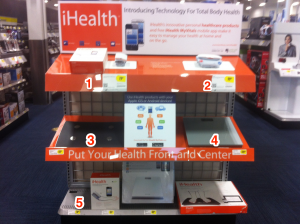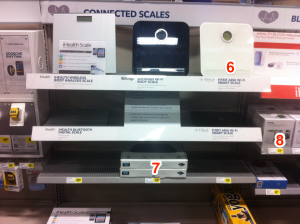 General Health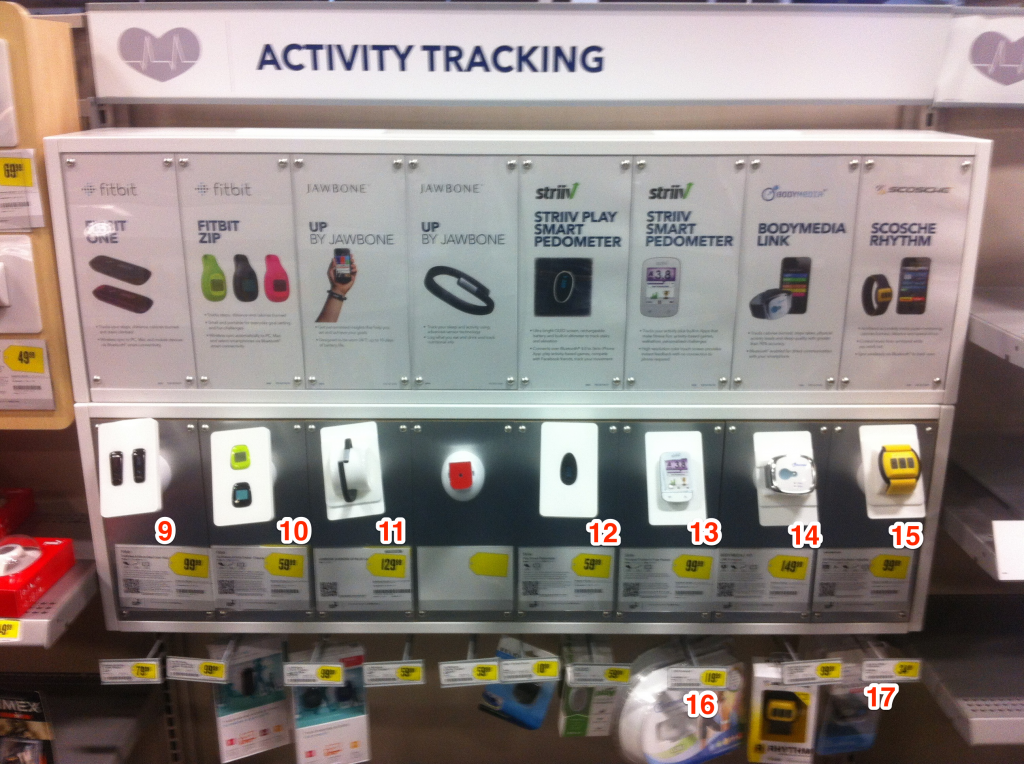 Activity Monitors
GPS Watches and Heart Rate Monitors
As we asked before, what device do want to see on these shelves when I take these pictures again in one year?