QS Fantasy: One Device for Everything
February 5, 2010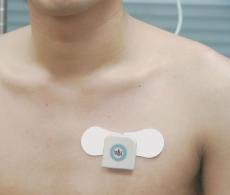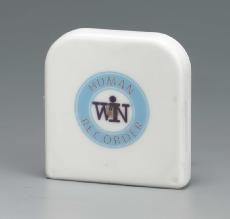 I found the following announcement from Tech-On via a tweet by Scot Kozicki, and found it very entertaining. A company called WIN Human Recorder Co Ltd has launched a new device to collect multiple streams of biometric data. There are all kinds of reasons to be skeptical of this version of the universal biometric collection fantasy. For instance, is it supposed to talk to peripheral devices manufactured by different companies, using different data standards and competing low power communication protocols? Or is it meant to be the hub of a proprietary, stand-alone system for complete bio-monitoring, a model that is distinctly backward looking?
Still, I love the implicit optimism of this announcement, which reflects the fact that these technologies are not very difficult, in themselves, to conceive of and produce. The fantasy of total biometrics is becoming widespread. Here's an excerpt of the news release.
WIN Human Recorder Co Ltd, a Japan-based venture firm, launched a health monitoring service that uses a sensor network.

In the service, Health-related information is collected and analyzed by
a small sensor attached to a human body, and it is viewed and managed
on a mobile phone or a PC. The company commercialized the health
monitoring system, which is called "human recorder system," based on
the research results of the Advanced Institute of Wearable Information
Networks (WIN), a nonprofit organization established by researchers at
the University of Tokyo. WIN is a group led by Kiyoshi Itao, professor
emeritus at the university.

The sensor is used to measure electrocardiographic signals, heart
rate, brain waves, accelerated velocity, body temperature, respiration,
pulse wave and so forth. WIN helped develop, for example, a program to
analyze each data and determine health condition.