QS15 Conference Preview: Julie Price on Long-term Weight Tracking
February 24, 2015
On June 18-20 we'll be hosting the QS15 Conference & Expo in San Francisco at the beautiful facilities at the Fort Mason Center. This will be a very special year with three days of inspiring talks, demos, and discussion with your fellow self-trackers and toolmakers. As we start to fill out our program we'll be highlighting speakers, discussion leaders, sponsors, and attendees here.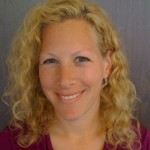 Julie Price is a long time member of our Bay Area QS meetup group and will be attending the QS15 Conference & Activate Expo to share her self-tracking story. Julie has been using and experimenting with a wide range of self-tracking tools and behavioral techniques to understand herself. Previously she's shared her experiences using commercial tools and self-designed methods to understand and improve her marathon training.
Over the past 4 years, Julie has tracked her weight as it moved within a 30 pound range, varying wildly within each year. In December, Julie shared the factors that influenced her weight the most: family visits, distance road races, and a variety of weight loss tactics. As part of our show&tell program, Julie will share an update that includes her newest insights into her weight fluctuations as well as what interventions have made the greatest impact on her weight.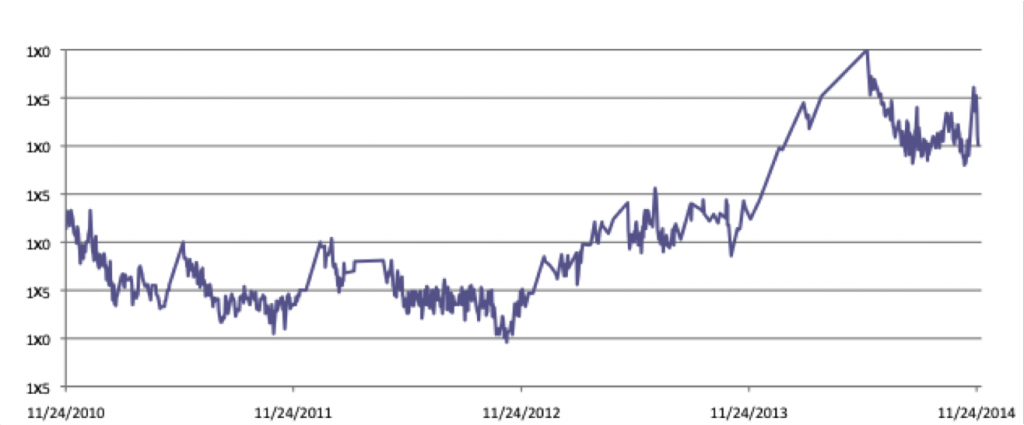 We're excited to have Julie joining us and asked her a few questions about herself and what she's looking forward to at the conference.
QS: What is your favorite self-tracking tool (device, service, app, etc)?
Julie: Hands-down, I love the Whistle to measure my dog's activity. I use Basis Peak and my husband uses Jawbone Up. Both seem well-designed for certain scenarios and not for others. Between all the wearables we've tried, the Whistle has been the most successful in influencing our behavior.
QS: What are you most looking forward to at the conference?
Julie: I'm looking forward to meeting interesting people, learning from their stories, and learning from their creative experiments and observations. But, I'm most looking forward to exploring new ideas that impact the behavior of people who don't necessarily enjoy data.
QS: What should people come talk to you about at the conference?
Julie: I'm an expert in UX, interaction design, usability, health behavior change, and fitness. I'd love to talk about creative tactics for eliciting behavior change and a process for ensuring the right product and experience is designed for the right person. I also love to talk about health gaming and the complexities of the space.
QS: What tools, devices, or apps do you want to see at the conference?
Julie: Any product in health and fitness that is truly different or thought through from the perspective of the user. I'd love to see any product built with a process that continually validates their direction with target users.
QS: What topic do you think that Quantified Self community is not talking enough about?
Julie: We should explore more innovative ways to meet people where they are and creatively influence them gradually in a way that is meaningful and lasting. It would be great to talk more about what progressive techniques could be applied in order to create impact over both short and long periods of time.
Julie's session is just one of the many hands-on, up-to-date, expertly moderated sessions we're planning for the QS15 Global Conference and Exposition. Register here!