QS15 Conference Preview: Valerie Lanard on Quitting TV
April 9, 2015
On June 18-20 we'll be hosting the QS15 Conference & Activate Expo in San Francisco at the beautiful Fort Mason Center. This will be a very special year with two days of inspiring talks, demos, and discussion with your fellow self-trackers and toolmakers, plus a third day dedicated to the Activate Exposition. As we start to fill out our program we'll be highlighting speakers, discussion leaders, sponsors, and attendees here.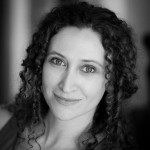 We are excited to welcome Valerie Lanard as a presenter our upcoming QS Conference & Activate Expo. Like many in our community, Valerie has been tracking a variety of her health and fitness data and was pleased to find out "that there others like her" when she discovered the Quantified Self. Currently Valerie is working on Gigabody.com, a streaming fitness video service designed to help with regular exercise. She also has a keen interest in habits, health & fitness tracking, wearable devices, lifelogging.
At the QS15 Conference Valerie will be talking about her fascinating project to quit TV for thirty days. In August of 2014, Valerie committed to quitting TV and focused on how her environment and triggers reinforced a behavior she felt "locked into." In her show&tell talk she will be sharing her process, what ended up replacing all her TV time, and lessons she learned about herself when she was able to break the habit.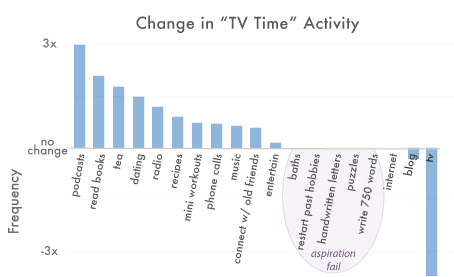 We also spoke with Valerie about what she's looking forward to at the conference and she mentioned she's excited to see new tools and devices as well as the opportunity to meet new QS community members:
I cannot wait to see the new crop of devices and QS companies at the conference – I feel like a kid in a candy store every year. But I'm just as excited to talk about the latest health tracking APIs, and meet smart, like-minded folks from the community. Come say hi!
If you're interested in meeting and learning from interesting and engaged people like Valerie then register now for the QS15 Conference & Expo.