July 19, 2014
Enjoy this week's list!
Articles
CGM in the Cloud: Personal Preferences by Kerri Sparling. A great blog post here by Kerri who explains why it's so important to have access to her blood sugar data. She's part of a growing community of people with diabetes who are using different methods to broadcast their CGM data into the could.
On Minorities and Outliers: The Case for Making Big Data Small by Brooke Foucault Welles. The rush towards finding the answers in "Big Data" might lead to the continued exclusion of the women, minorities, and the "outliers" of the world. Brooke makes the case here for examining these "small datasets"  to give them the weight they deserve.
"When women and minorities are excluded as subjects of basic social science research, there is a tendency to identify majority experiences as "normal," and discuss minority experiences in terms of how they deviate from those norms . In doing so, women, minorities, and the statistically underrepresented are problematically written into the margins of social science, discussed only in terms of their differences, or else excluded altogether."
Here's Looking at You: How Personal Health Information Is Being Tracked and Used [PDF] by Jane Sarashon-Kahn. In this report, from the California Healthcare Foundation, Jane lays out how our health data is being acquired and used, for commercial and public benefit. I especially liked the emphasis on privacy, or lack there of.
The Making of April Zero by Anand Sharma. Anand details his journey from starting to self-track to creating an amazing website that serves as his personal QS dashboard. One interesting bit is that his tracking activities increased dramatically after Apple's M7 chip came out with the iPhone 5S and he noticed that his phone's battery took much less of a hit from running apps that track his activity in the background.
Show&Tells
Tracking Upset and Recovery by Paul LaFontaine. Paul has been using the Heartmath stress monitor to help him record and understand what causes him to get upset (fall out of coherence). In this post, he details how his recovery method has helped him progress, recover, and slightly reduce the number of upsets during his working session. I recommend reading all of Paul's great posts on this work.
Europe Honeymoon by reddit user Glorypants. This reddit user tracked his European honeymoon with the Moves app and then used our How to Map Your Moves Data post to learn how to make some great maps to share his experience.
Visualizations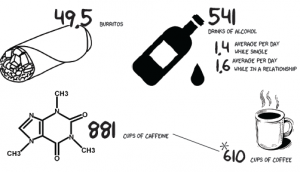 This Year in Numbers – 2014 by Lillian Karabaic. A great "year in review" post here that details the tracking Lillian has done from July 2013 to July 2014. I love the mix of hand-drawn and computer-generate visualizations that provide insight into Lillian's sleep, diet, cycling, mood, and communication data. (Editor's Note: Lillian sent this link via the comments on Quantifiedself.com. If you have something to share please let us know!)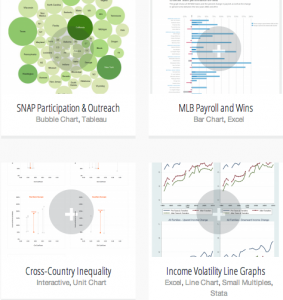 HelpMeViz.com. I wanted to highlight this great website and community project as we have many great visualization and data scientists in our community. On the HelpMeViz website people submit their visualizations for feedback and assistance. I've had fun interacting with the growing community and have even learned a few neat tricks in the process.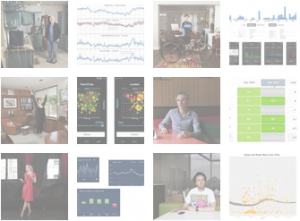 The Quantified Self by Travis Hodges. Travis is a portrait photographer based in London. For his newest project he sought out fifteen individuals who are using self-tracking to understand and improve themselves. I especially like the inclusion of the data visualizations coupled with the individual stories from these self-trackers.


Visualizing Your Twitter Conversations by Jon Bulava. Jon, a Developer Advocate at Twitter, put together a wonderful how-to for getting started on visualizing your friend network on Twitter. (If you're interested in using the new Twitter Analytics data to better understand your tweeting we suggest Bill Johnson's great how-to.)
From the Forum
Data Aggregation
Smart Mirror with Health Sensors
Garmin Vivo Activity Tracker – Your Results?
Sleep Tracking for New Parents
Want to receive the weekly What We Are Reading posts in your inbox? We've set up a simple newsletter just for you. Click here to subscribe.