November 22, 2014
Have a great time exploring these links, posts, and visualizations!
Articles
At Quantified Self, I forget I have Parkinson's by Sara Riggare. Sara is a longtime member of our worldwide QS community and this heartfelt post about her experience at our conferences was wonderful to read. Experience the conference yourself and meet Sara at our QS15 Global Conference and Exposition. Register here 
Standards for Scientific Graphic Presentation by Jure Triglav. Jure is a doctor, developer, and researcher interested in how data is presented in the sciences. In this post he goes back in time to look at previous standards for presenting data that have largely been forgotten.
Painting with Data: A Conversation with Lev Manovich by Randall Packer. In this great interview, researcher, artist, and visualization expert, Lev Manovich, explains his latest work on exposing a window onto the world through photos posted to popular social apps.
Big Data, LIke Soylent Green is Made of People by Karen Gregory. A thoughtful essay here on automation, algorithmic living, and the change in value of human experience.
"In the production of these massive data sets, upon which the promise of "progress" is predicated, we are actually sharing not only our data, but the very rhythms, circulations, palpitations, and mutations of our bodies so that the data sets can be "populated" with the very inhabitants that animate us."
When Fitbit Is the Expert Witness by Kate Crawford. I almost didn't include this article in this week's list. The story has been circulated so many times around the web this week, mostly without any real thought or examination. However, I found that Kate Crawford did a good job putting this news in context without resorting to sensationalism.
How California's Crappy Vaccination Policy Puts Kids At Risk by Renee DiResta. A bit of a sensational title, but a great post that uses a variety of open data sources to showcase a growing concern about childhood vaccination policies in California.
Show&Tell
How I Used RescueTime to Baseline My Activity in 2014 and Set Goals for 2015 by Jamie Todd Rubin. I've been a big fan of Jamie's writing since I found it earlier this year. He's voracious self-tracker, mostly related to his tracking and understanding his writing, and this post doesn't disappoint.
Sleeping My Way to Success with Data by Pamela Pavliscak. A great post by Pamela here about her experience starting tracking her sleep with the Sleep Cycle app. A great combination of actual data experience and higher-level thoughts on what it means to interface with personal data. I especially love this quote referencing her experience interacting with other sleep trackers,
"And they are doing the same thing that I'm doing — creating data about themselves, for themselves."
Visualizations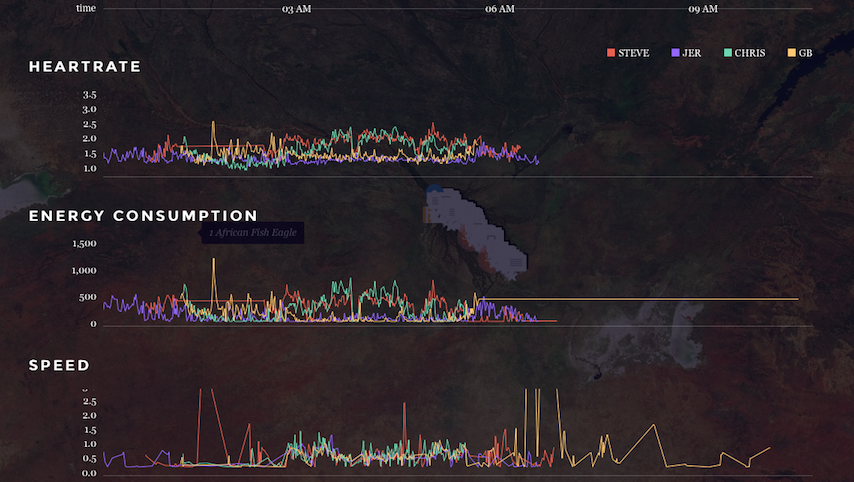 Into the Okavango by The Office for Creative Research. A really neat interactive project by researchers, scientist, and the local community to document an expedition into the Okavango Delta in Botswana.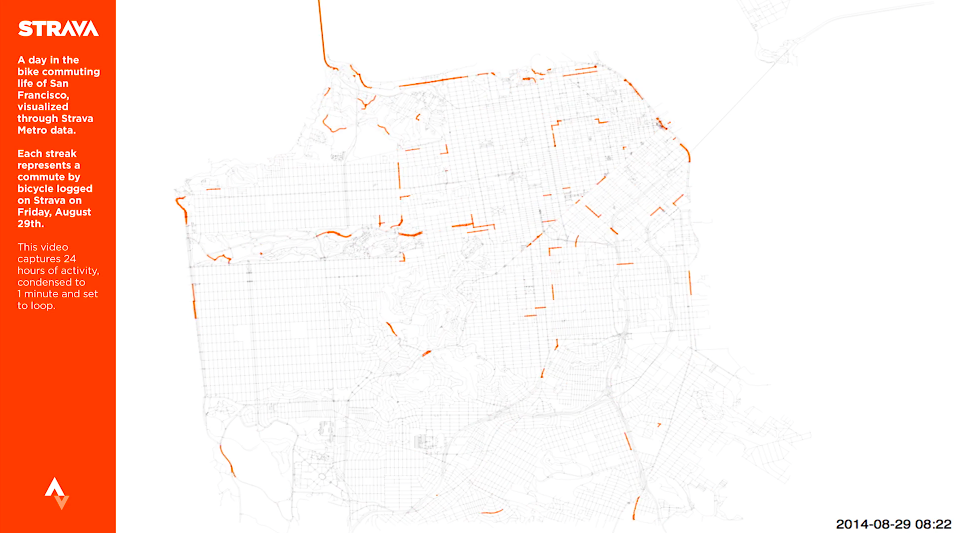 A Day in the Bike Commuting Life by Strava. The data science team at Strava put together a neat animation comprised of one-day of cycling commutes in San Francisco. Unsurprisingly, the Golden Gate Bridge is quite popular among cyclists.
From the Forum
Sleep tracking for new parents
Different Approach to ZEO Headband
Hello Everybody!
MyStress
New Self-Quantifier