December 13, 2014
We hope you enjoy this week's list!
Articles
The Global Open Data Index by The Open Knowledge Foundation. This isn't an article, but rather an really nice portal to explore open data sets from around the world.
Eight things we learned about HealthKit from Duke, Oschner by Jonah Comstock. An interesting piece here detailing how two large healthcare systems are using Apple's Healthkit.
Connected Health: Improving Patients' Engagement and Activation for Cancer-Related Health Outcomes by the President's Cancer Panel. Very short publication here that outlines how the President's Cancer Panel is thinking about new changes in the health system and health technology.
Deep Neural Networks are Easily Fooled: High Confidence Predictions for Unrecognizable Images by Anh Nguyen, Jason Yosinksi, and Jeff Clune. This in not a typical entry into our weekly What We're Reading as it doesn't appear to be directly related to self-tracking or Quantified Self. However, I found it fascinating and a great reminder that algorithms are not infallible.
Show&Tell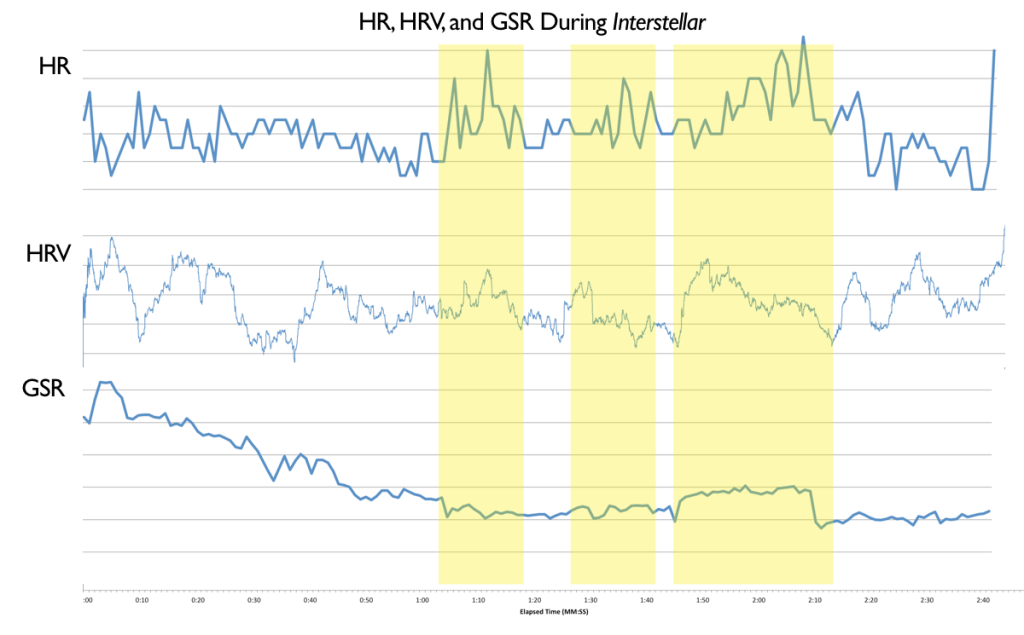 Visualizing HR, HRV, and GSR While Watching 'Interstellar' by Bob Troia. Inspired by a Reddit user who tracked his HR while viewing Interstellar, Bob Troia set out explore his full physiological response by tracking heart rate, heart rate variability, and galvanic skin response. Some great data in here!
Visualizations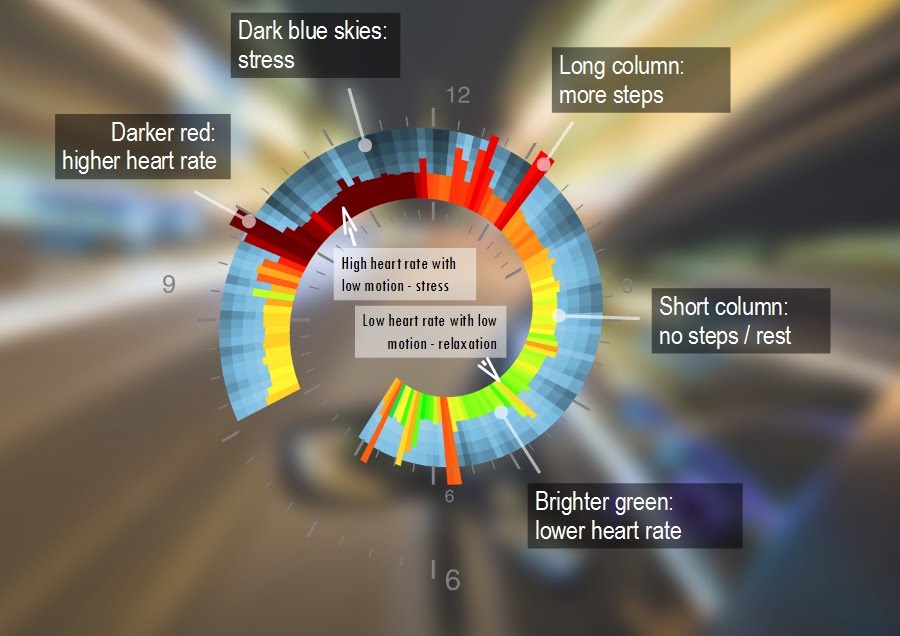 Stress Snail by Pavel Zakharov. Pavel uploaded this unique visualization to our QS Forum earlier this week. This visualization represents his heart rate, activity, and stress during a particularly stressful day when he was completing a driving test. If you have ideas or thoughts on the visualization make sure to share them in our forum!
From the Forum
Get feedback and advice back
Basis Peak
Multi-API services for health/fitness data
Mobile Health and Fitness Apps Privacy Study
This Week on QuantifiedSelf.com
Greg Schwartz: Quantified Dating
David Joerg: Building My Personal Operating System