February 16, 2014
Enjoy the information, ideas, and other bits of interestingness we've found compelling this week.
Articles and Posts
Medicine gets up close and personal by W. Wyatt Gibbs. At Quantified Self Labs we are big fans of Leroy Hood and his work at the Seattle based Institute for Systems Biology. In an effort to better understand longitudinal health he is spearheading a new pilot research project to track 100 people (genome, sleep, activity, etc.) and eventually hopes to enroll 100,000 people and follow them for 25 years. You can learn more about Dr. Hood's ideas and this research in this short video.
The Couple That Pays Each Other to Put Kids to Bed by Ben Popken. It is not often that we get to peek into the lives of our Quantified Self community members. In this profile we learn how Bethany Soule and Daniel Reeves use game theory and behavioral economics to divvy up daily tasks in their household. You may also know Daniel and Bethany as the great team behind one of our Friends of QS, Beeminder.
How Science Turned a Struggling Pro Skier Into an Olympic Medal Contender by Jeffrey Marlow. With the 2014 Winter Olympics in full swing we've started seeing a number of articles detailing the role technology and self-tracking has played during the lead up to competition. This piece is a great look into the different methods the US Ski Team is using to gain and edge on their competition.
The pedagogy of disgust: the ethical, moral and political implications of using disgust in public health [PDF] by Deborah Lupton. For decades many public health campaigns have used emotional imagery in an attempt to reduce negative health behaviors. This research article, by one of our favorite sociologists, explores the history of using disgust in public health campaigns and the implications this practice has on different communities.
How Can We Help People Get More Sleep? by Lori Melchar. Lori is a program director at the Robert Wood Johnson Foundation and recently took part in a panel discussion on sleep. Due to the foundation's involvement in numerous health research projects Lori was able to provide some insight into the current challenges and possible solutions for combating sleep loss.
Data Visualizations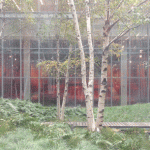 The Weight of the Rain by Jonathan Corum. Jonathan is a senior graphics editor at the New York Times and he gave a talk at the recent Visualized Conference in New York. It's by far one of my favorite pieces on designing and creating data visualizations that I've read this year.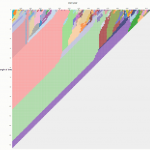 Baseline Cherrypicker by Ben Schmidt. If you're interested in data visualization and have a soft spot for baseball statistics you can't do better than this great tool. (The Yankees are clearly the most dominate team in history.)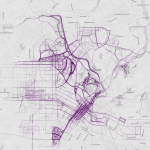 Where People Run by Nathan Yau. I'm a big fan of Nathan's work over at Flowing Data. In this post he uses publicly available data from Runkeeper to plot routes for 22 major cities around the world. Apparently people love running near bodies of water.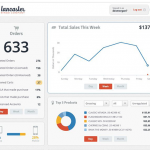 Ranking Data Dashboards on Pinterest by Mike McDearmon. Mike is a member of the QS New York meetup group and he's been actively keeping examples of data dashboards on Pinterest. In this short post he examines the number of re-pins to see what dashboards are most popular.
From the Forum
How Useful is a Sleep Monitor Really?
MA Thesis on Affective Self-Tracking.
Raw Heart Rate Data During Sleep.
Have something interesting to share? Connect with us on Twitter!