March 7, 2015
We hope you enjoy this week's selection of links, show&tell posts, and visualizations!
Articles
Hacking Your Brain by The Economist. Increasing performance and cognitive functioning, reducing depression, improving memory – if you could use a simple tool to get all these done, would you? What if that device was delivering electrical current to your brain? That's the promise of transcranial direct current stimulation.
Talking Next-Gen Diabetes Tools with Dexcom Leaders by Mike Hoskins. Wonderful interview here with Terry Gregg (chairman) and Kevin Sayer (CEO) of Dexcom. Particular focus is given to their reaction and ideas regarding the open source Nightscout project.
Scientists threatened by demands to share data by Victoria Schelsinger. An older article (2013) about the shift towards open data and data sharing in academic science and it's potential impact and possible pitfalls.
"'I think the public thinks that we're all learning from everyone else's work. That's not true, and furthermore, it's not true in ways that are even worse than you might think.'" – Heather Piwowar
Changing Representation of Self-Tracking by Deborah Lupton. It's always great to hear that Deborah has released new writing. Her thoughtful analysis about self-tracking, data as culture, and data as object is consistently fantastic. Great addition to her growing body of work here.
Why Pets Are the Future of Fitness Wearables by Annie Lowrey. An interesting take on how the rise of tracking tools for pets may impact pet owners. Reminds me of  research conducted by my old colleagues at San Diego State University: Physical activity, weight status, and neighborhood characteristics of dog walkers (Spoiler: Having a dog is associated with being more physically avtive.)
This guy is the Mark Zuckerberg of open-source genetics by Daniela Hernandez. A few weeks ago we highlighted an article by Daniela that focused on the fantastic openSNP project. She's back with a profile of one of the founders, Bastian Greshake. (Full disclosure: I am openSNP member #610.)
Show&Tell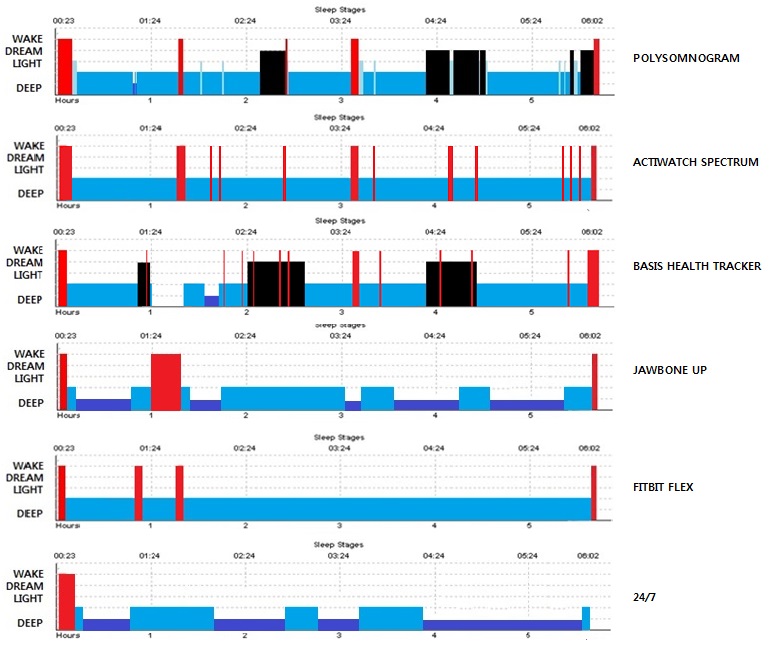 Personal Sleep Monitors: Do They Work? by Christopher Winter. Superb experiment here to try and understand the accuracy of different sleep trackers.
What I've learned after 10 years of quantifying myself by Maxim Kotin. The title says is all.
A History of Checkins: Facebook Checkin Stats by Octavian Logigan. Octavian breaks down three years of his location checkin history and describes what he learned through examining seasonal trends, category breakdowns, and travel patterns.
Visualizations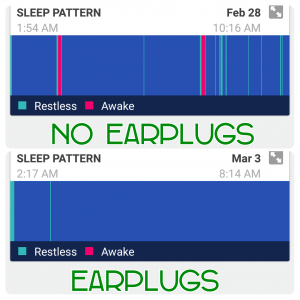 I love the sleep tracker, so I can quantify this kind of information! (I have a 2yo and a 5yo….) by reddit user EclecticBlue. Fun visualization here of Fitbit sleep data. Also, great comments in the thread.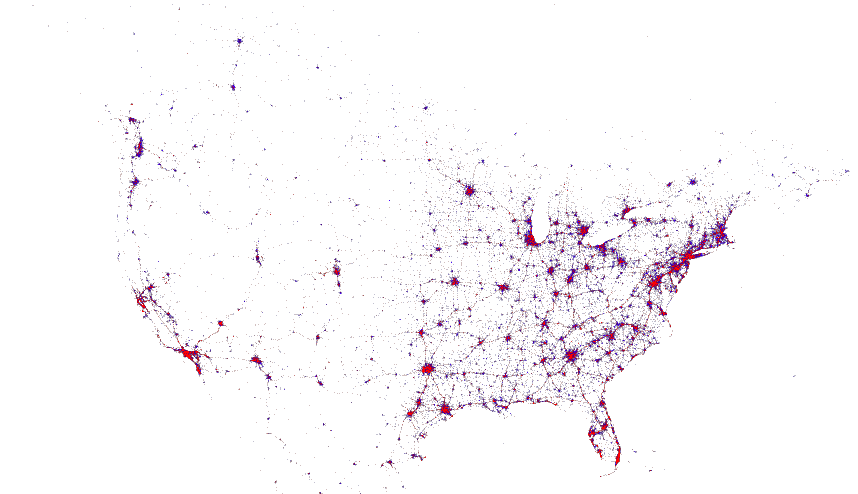 Locals & Tourists by Mapbox & Eric Fischer. I could spend hours exploring this interactive map of tweet locations by "tourists" and "locals". (Special thanks to Beau Gunderson for point out that Eric also did a similar project with geotagged Flickr photos)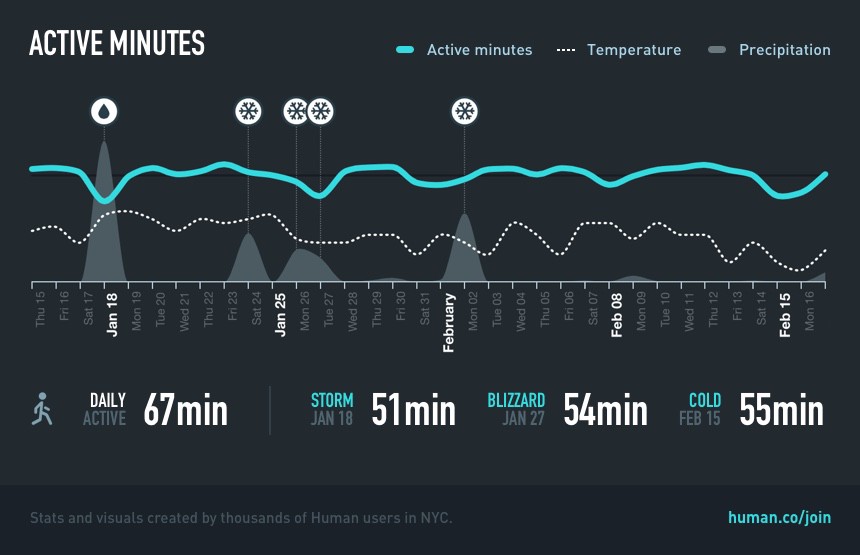 The Impact of Weather on Human Activity by Paul Veugen. The team at Human "1.9M activities in Boston & NYC to see the impact of weather on Human activity." Make sure to click through for the full visualization.
Access Links
FCC & FDA moving connected health forward by establishing wireless medical test beds
Nike+ Running Expand Global Partnerships
Will Our Fitness Data Be Used Against Us?
As the "quantified self" industry explodes, who will control the data — us or them?
From the Forum
Quantified Chess
Monitoring Daily Emotions
Harmony Mood Tracker
General DIY metering of fitness ("ergo test"?)
Differences between ZEO devices?
This Week on QuantifiedSelf.com
Gordon Bell: Every Beat of My Heart
QS15 Conference Preview: Stephen Cartwright on 17 Years of Location Tracking
What's in My Gut