March 21, 2015
Enjoy this week's list!
Articles
The inside story of how Apple's new medical research platform was born by Daneila Hernandez. I know we've been talking a lot about ResearchKit lately, but I had to add this fantastic piece on Stephen Friend's journey that lead him to help bring it out of Apple's lab and onto our iPhones. Of particular interest was this sentence from a FOIA request on Apple's meeting with the FDA in 2013:
"Apple sees mobile technology platforms as an opportunity for people to learn more about themselves. "
Your Data Is Not Your Life Story by Michael Humphrey. An interesting take on the influence of machines and algorithms on our ability to understand and tell the stories of our lives.
Data Privacy in a Wearable World by Gawain Morrison. Gawain lists five steps for companies to consider as they beocome the gatekeepers of our personal data. My favorite: "Set up an ethical body"
DJ Patil Talks Nerd to Us by Andrew Flowers. You may know DJ as the gentleman who coined the term "data scientist" or from his groundbreaking work at LinkedIn, or maybe even his new position as the deputy chief technology officer for data policy and chief data scientist at the White House. Regardless, this interview sheds some light on his new role and how he thinks about the power of data at the national level.
Wireless Sensors Help Scientists Map Staph Spread Inside Hospital by Scott Hensley. A great piece on a new research article the described a new digital epidemiology method used to track individuals and infection in a hospital. One can't help but wonder about the future of this type of system for understanding healthcare interactions now that we have low-cost iBeacon, NFC, and RF technology embedded into our phones.
Sensored City by Creative Commons. Together with the Robert Wood Johnson Foundation and the City of Louisville, CC Science is creating an open-source project to map and visualize environmental data. So great to see this work getting out there.
Show&Tell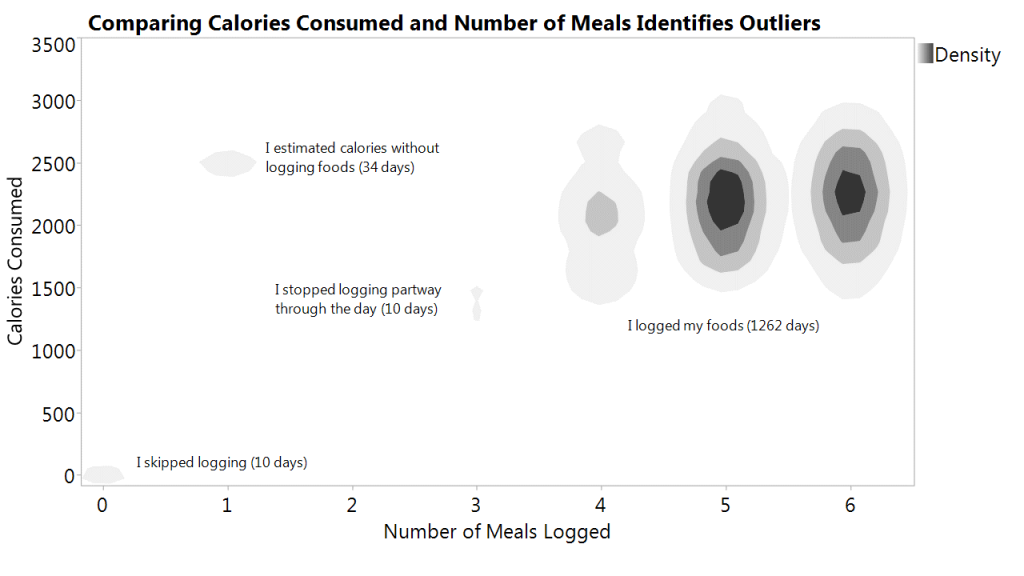 Reflections on my ongoing diet and fitness project by Shannon Conners. Again Shannon wows us with her beautiful and thoughtful explanation on how tracking and visualizing her data has set her on a path to a healthy weight.
"I have now collected enough free-living data in my own n=1 study to quantify what works for me to lose weight and maintain in a healthy range for me — an understanding that largely eluded me up to this point in my life. Not surprisingly, I have converged on the same deficit strategy commonly employed in weight loss studies that treat people like caged rats, closely quantifying their intake and activity to prove that negative calorie balance is the critical factor that causes weight loss. I'm truly grateful that I didn't need to live in a cage to learn what I have over the past few years. In many ways, learning what I have from my data has helped set me free."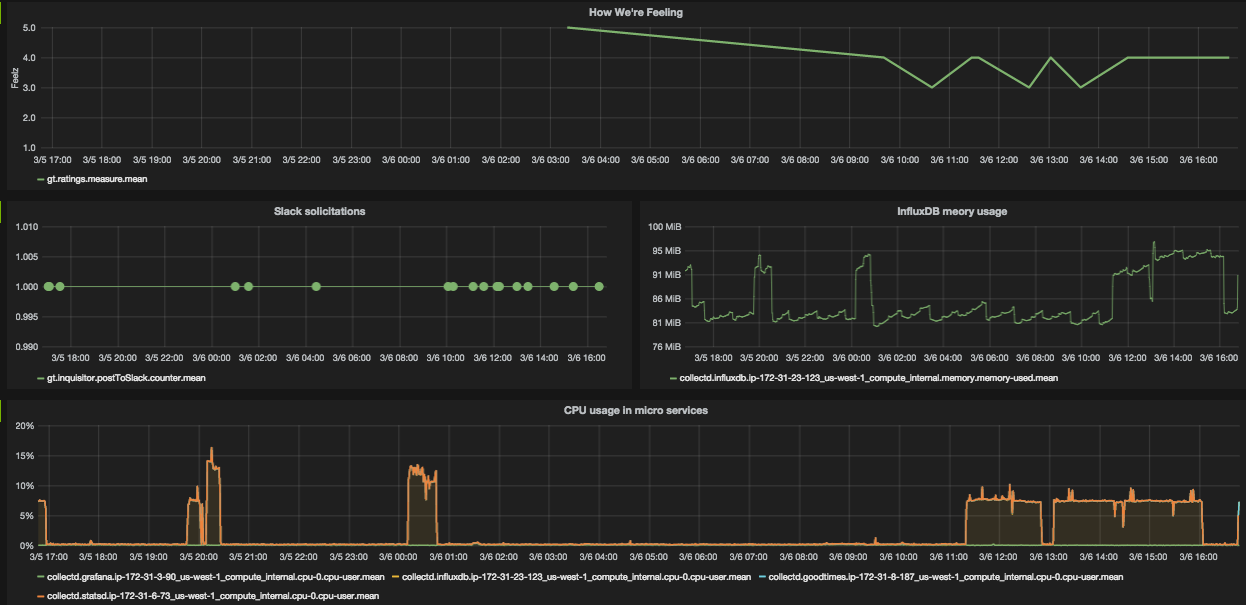 Tracking Joy at Work by Joe Nelson. Joe and his coworkers use Slack to communicate at work. He was wondering why sometimes things just weren't working right so he created a tool to randomly ask himself and his coworkers how he they feel. Results are then displayed anonymously on a dashboard. So cool.
Visualizations


Dear Data by Giorgia Lupi and Stefanie Posavec. Two friends track one topic each week and send each other postcards with hand-drawn visualizations based on the data. Absolutely beautiful work.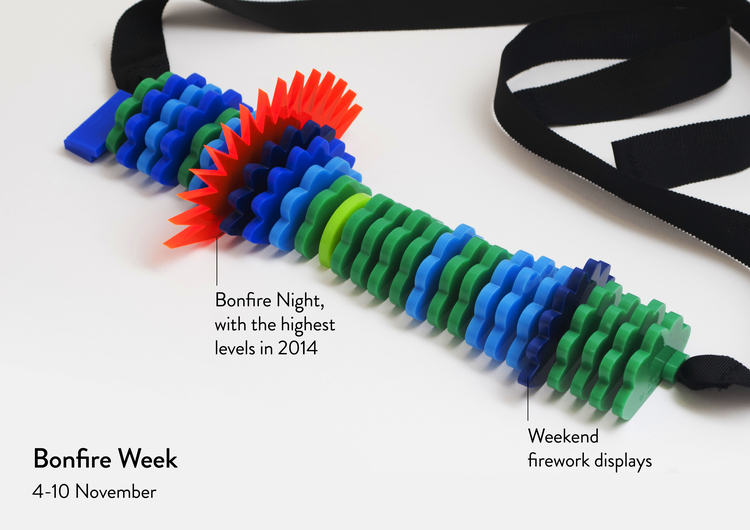 Air Transformed By Stafanie Posavec with Miriam Quick. Two wearable data objects based on open air quality data: Touching Air (a necklace) and Seeing Air (glasses).

Laurie Frick – American Canvas. A great interview with our friend and data artist, Laurie Frick. Make sure to watch through to the end.
Access Links
It's Not Just the Watch: Apple Also Helping Cancer Patients
Americans Believe Personal Medical Data Should Be Openly Shared with Their Health Care Providers
What should we do about re-identification? A precautionary approach to big data privacy
From the Forum
Looking for Android Time Tracking App
Looking for a software / app to track the general health
Heart Rate and Sleep Monitor