February 23, 2014
We've collected another fun batch of reading for you. Enjoy!
High tech in vehicles puts drivers' privacy up for grabs by Karl Henkel.The cars we're driving are collecting, storing, and in some cases, transmitting all sorts of data. What are the implications of cars as computers?
Are Companies tracking us, or merely "observing" us? by James Robinson. Another privacy piece here. When large corporations collect consumer data are they able to understand us individually, or are they just making observations about general patterns? Don't forget, we've been down this road before.
Here's what happens when a data scientist goes to Disney World by Derrick Harris. Apparently the theme to start the list this week is consumer tracking. This article takes a look at the newly implemented "Magic Band" system at the Disney World Resort. Disney is clearly leading the field here, but experience augmentation based on personal data is coming very soon to a store near you.
NBA players start wearing wearable health trackers by John Comstock. Not a surprising move here by the the NBA to equip players with wireless healthy and activity tracking systems. This isn't the first time we've seen self-tracking technology being adopted by professional athletes. I for one am looking forward to watching basketball games with integrated player data visualizations.
Self-surveillance: Should you worry or simply embrace your personal data? By Laurie Frick. A great piece here by our friend, Laurie Frick. Laurie is an artist based in Austin (and part of the Austin QS meetup group) that uses self-tracking data as the inspiration for her various artistic explorations. In this piece she explains her work and he feelings about self-tracking.
Home Automation is an EasyHard Problem by Scott Jenson. I'm a big fan of the Internet of Things and look forward to a more connected future. However, maybe our ideas about what is possible are misguided. In this short piece Scott explains that it's possible we're not properly classifying the actual problem at hand,  "[…] humans are messy, illogical beasts and simplistic if/then rules are going to create a backlash against this technology."
Summer Internship in Advanced Analytics. Our friends at Pew are looking for interns to work on advanced analytics and data science. We'd love to see a member of our QS Community help them out.
Visualizations of the Week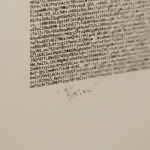 Eternal Portraits by Brian House. Facebook uses facial recognition algorithms to know what their users look like. At one point they exposed that data to users as part of the data export feature. Says Brian, "The information is unusable in its raw form without knowing the specifics of Facebook's algorithm. But as an irrevocable corporate byproduct, the future implications of such data remain unclear.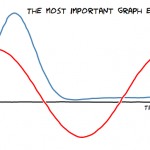 XKCD-style Plots in D3 by Dan Foreman-Mackey. Not a complete visualization per se, but this example demonstrates how to manipulate D3 to show plots in the style of the great Randall Monroe of XKCD.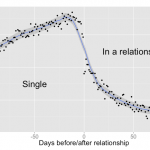 The Formation of Love by Carlos Diuk. The Facebook data team crunched the numbers and started to learn what happens as users fall in and out of love.
Visualizing Health. A great new project from our friends at the Robert Wood Johnson Foundation and their collaborators at the University of Michigan. Browse the galleries to find scientifically vetted visualization techniques related a variety of health information situations.
From the Forum
Reporter App Question
Drowzy: app made by Board certified Psychiatrist and Sleep Medicine Expert
Fitness tracker and Jawbone Up data analysisa
Sentiment analysis on my own writing
Best iOS app to track water/coffee/alcohol intake?