July 25, 2015
Have you registered for our QS Europe Conference? Makes sure to do so soon as early bird ticets (€149) are almost sold out. Register today!
Articles
Why Cities Need More Technology To Improve Low-Income Citizens' Lives by Ben Hecht. Can technology create meaningful impact for the disadvantaged in communities across the United States? In this brief article, Ben Hecht describes a few exemplary projects, which are building and using technology to for social impact.
We are data: the future of machine intelligence by Douglas Coupland.
I sometimes wonder, How much data am I generating? Meaning: how much data do I generate just sitting there in a chair, doing nothing except exist as a cell within any number of global spreadsheets and also as a mineable nugget lodged within global memory storage systems — inside the Cloud, I suppose.
New open source uBiome github repository for data analysis tools by Alexandra Carmichael & Richard Sprague. Have you started testing your microbiome and want to do a more in-depth analysis? Check out this post and the open source tools.
You Shouldn't Trust Me by Mike Lazer-Walker. A brilliant post by Mike describing a coffee tracking application that he  released as both a paid and open source application.
It's more important to me that we seriously think about our privacy, and what trust means in context of software that handles our personal data. We need to think about the repercussions of trusting large corporations that don't have our best interests at heart and have no incentives or obligations to be transparent.
Show&Tell
Track It! by Dave Mierau. A short post, but Dave does a great job of describing the power of monitoring and tracking. Go spreadsheets!
Currently Tracking by Chris Campbell. What is your tracking routine? In this post, Chris describes a day in the life of his quantified self. I'm sure you'll learn about one or two new apps/tools. I did!
Visualizations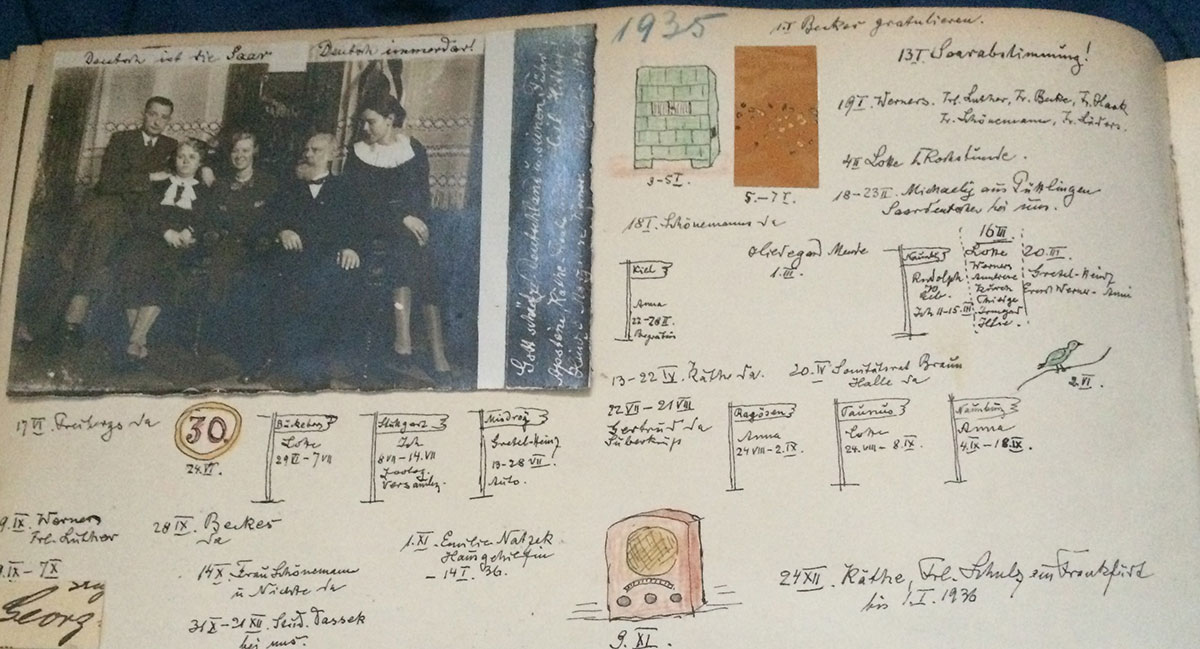 Carl Apstein: Annual Reports by Nicholas Felton. It's no surprise that Mr. Felton is always on the lookout for Annual Reports from around world. In this post he posts a few photos from a hand-drawn report by the German zoologist, Carl Apstein, from the 1930s.
From the Forums
What do you think of a Personal Control Center?
Data Collection and Analysis
Beta-test a very unique mood tracking app – easily export your data and analytics
This Week on QuantifiedSelf.com
Our Data, Our Health: Thoughts on using mHealth for the Precision Medicine Cohort
Quantified Self Public Health: Stephen Downs on Building a Culture of Health
Runkeeper & Research: The Keeping Pace Study