August 22, 2015
Have you registered for our 2015 Quantified Self Europe Conference? If not, this weekend is your last chance to take advantage of our special early bird rate (€149!). We'd love to see you there so register today!
Our friends at Oura are currently crowdfunding their amazing heart rate, sleep, and activity tracking ring. Check out their Kickstarter to learn more.
Now, on with the show!
Articles
You may just have updated the map with your RunKeeper route by Alex Barth. Short post here describing a fascinating use of publicly available data from Runkeeper users around the world.
A Six Month Update on How We've Been Using Data, and How it Benefits All Americans by DJ Patil. A nice update on some of the current initiatives being championed at the federal level to make data more available and beneficial for all Americans. I can't wait to see what happens next.
Discovering Google Maps New Location History Features by Mark Krynsky. Mark walks us through the new features embedded within Google Maps and Location tracking. Want to find out where you spend most of your time or how often you visit your favorite coffee shop? Google may already know!
Drowning in Data, Cities Need Help by William Fulton.
No city government, university or consulting firm can possibly figure out how best to use all the data we now have. The future lies in having everybody who understands how to manipulate data — from sophisticated engineering professors to smart kids in poor neighborhoods — mess around with it in order to come up with useful solutions.
Just Talking with Maggie Delano by Christopher Snider. Take a listen to a great conversation with our friend and QS Boston and QSXX organizer, Maggie Delano. Well worth your time.
Show&Tell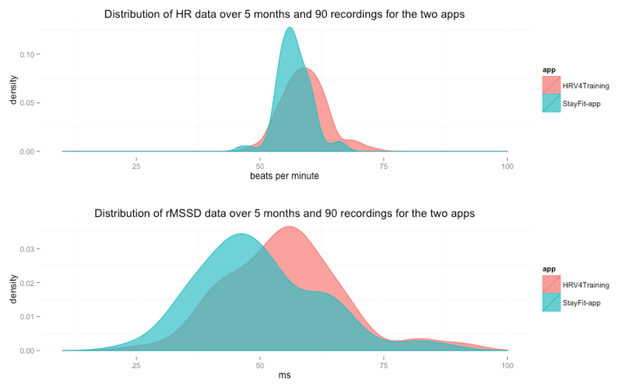 HRV Measurements: Paced Breathing by Marco Altini. Marco is back at it again with a in-depth post about his experiments on how breathing rate affects HRV and heart rate measurements. Starting with a great review of the current literature, he then dives in to his own data and what he's found through various experimental protocols.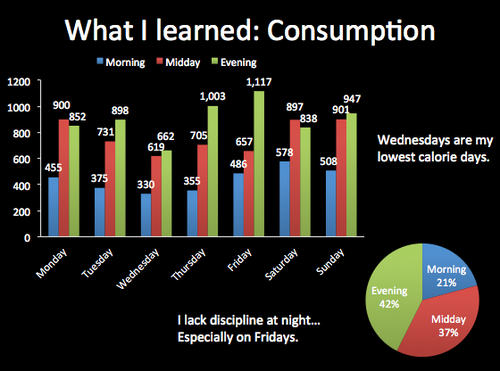 Resuming Quantified Self Practices by Emily Chambliss. A short post here on using Excel to track and understand food consumption. Make sure to check out the slides from a talk she gave in 2012 at a New York QS Meetup.
Visualizations

My Sleep Quality of the last 2 Years by Reddit user Splitlimes. A beautiful visualization of just over two years of sleep data tracked with the Sleep Cycle app.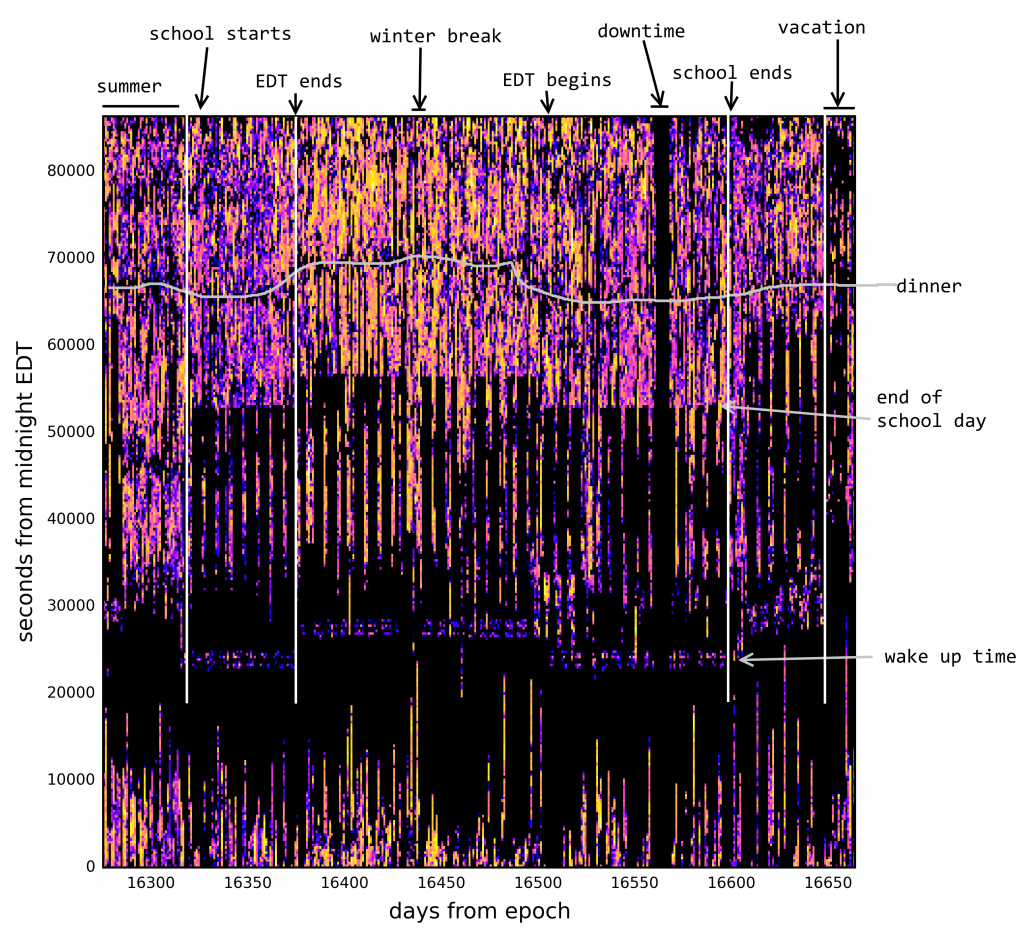 Time-histogram of 10 Million Key Strokes by Reddit user osmotischen.
These are plots of 10 million key strokes and about 2.4 million mouse clicks logged over a bit more than a year's time on my computer. (Make sure to click through for more visualizations.)
From the Forum
Descriptives and visualizations for large numbers of variables
I created this site to make decisions better with an algorithm. I'd love feedback!
HRV apps for Polar H7 that include SDNN