September 5, 2015
Enjoy this week's list!
Articles
Doctors voice concerns over plan for greater patient access to medical records by Dennis Campbell. England's National Health Service is planning giving patients access to medical records by 2018. Additionally, they're creating means to for patients to read and add to their doctor's notes. Of course, some physicians are saying this might not be the best idea.
Counting the Miles: Thomas Jefferson's Quest for an Odometer by Jennifer Harbster. Thomas Jefferson was well known for his interest in measuring and keeping track of important information. This fun article details his near obsession with being able to track how far his carriages traveled.
Helping Teachers and Schools Run Experiments by Tom Vander Ark.
Teachers are scientists, they've always experimented. Most of the time it's informal, "Let's try a new behavior management routine." Or, "Watch this video tonight and we'll discuss it in the morning." Or, "Let's try a really hard problem."

What if we gave teachers, and whole schools, the chance to run experiments of their own or to join larger trials? What if they had access to better measures and powerful analytics?
Transform Your Eating: A Start-to-Finish Guide to Tracking Your Food by Stephanie Lee. Great overview by Stephanie here, who has covered some QS topics in the past, on how to get started with tracking your food. Lots of good tips in this article.
iMore survey shows ultra-high levels of Apple Watch usage by Rene Ritchie. iMore collected survey responses from over 8,000 Apple Watch users and compiled the results. Some interesting stats in here! For instance, according to their data over 70% of the sample stood up after receiving a "stand up" alert.
Show&Tell


Quantifying & Hacking Focus – 2 Months In by Justin Lawler. Justin has been exploring how to better understand focus and concentration for the last few months. In this update, he talks about his Quantified Mind data and what he's learned so far. (Note: Justin will be giving a show&tell talk at our QS Europe Conference on September 18th and 19th. Tickets are still available. Register today!)
Visualizations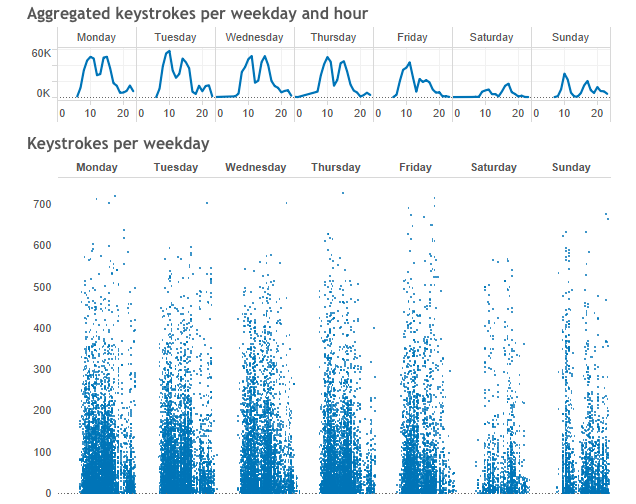 My Working Pulse by Victor Pascual Cid. Victor used a simple open source keylogger to track how he was using his computer.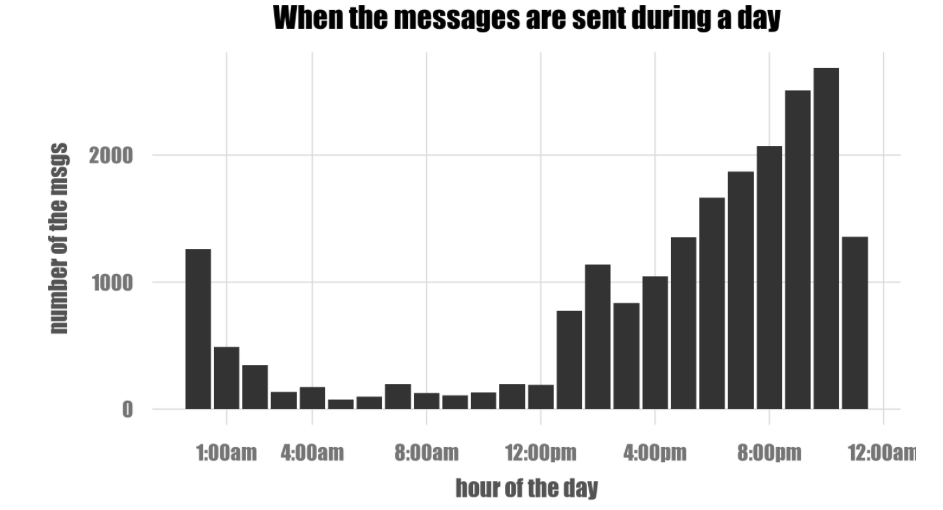 The Data of Long Distance Lovers. A fantastic analysis of text messaging data between to individuals.
This Week on QuantifiedSelf.com
QSEU15 Preview: Putting Physiological Signals into Pictures
QSEU15 Preview: Why Should I Share My Data?
QS Europe Preview: Using Genetic Data for Recovery from Injury
QS Europe Preview: Where does your time go?
And now for a bit of fun:
Consider filling out this fun survey from the Internet's favorite geek comic artist – The XKCD Survey!