Sleep Patterns by Artist Laurie Frick @ Edward Cella in LA
February 3, 2011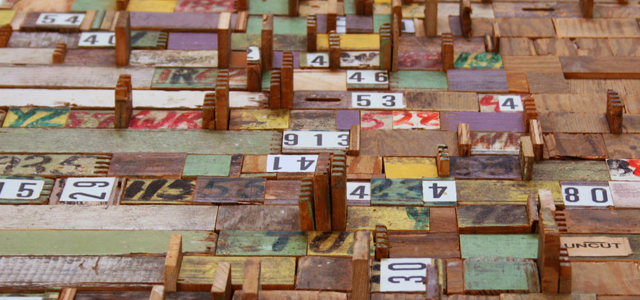 Over the summer at NYU's
ITP Camp for adults
, I met the artist
Laurie Frick
who was making some breathtakingly beautiful sculptures and installations that looked a lot like our QS charts and spreadsheets. I encouraged Laurie to take a look at the data our community was producing.
In Laurie's words, "I genuinely think there is something inherently comforting in the visual pattern of daily activities both, sleeping and waking.  I started using
Ben Lipkowitz
's daily activity charts, and then got hooked on tracking my sleep data as well." She draws from neuroscience to construct intricately hand-built works and installations to explore the nature of pattern and the mind.
If you're in LA, make plans to attend the opening reception on Saturday, February 12 from 6-8 at
Edward Cella Art + Architecture
or check out the work through April 2nd.