Tidings: QS Auckland Show&Tell
July 22, 2014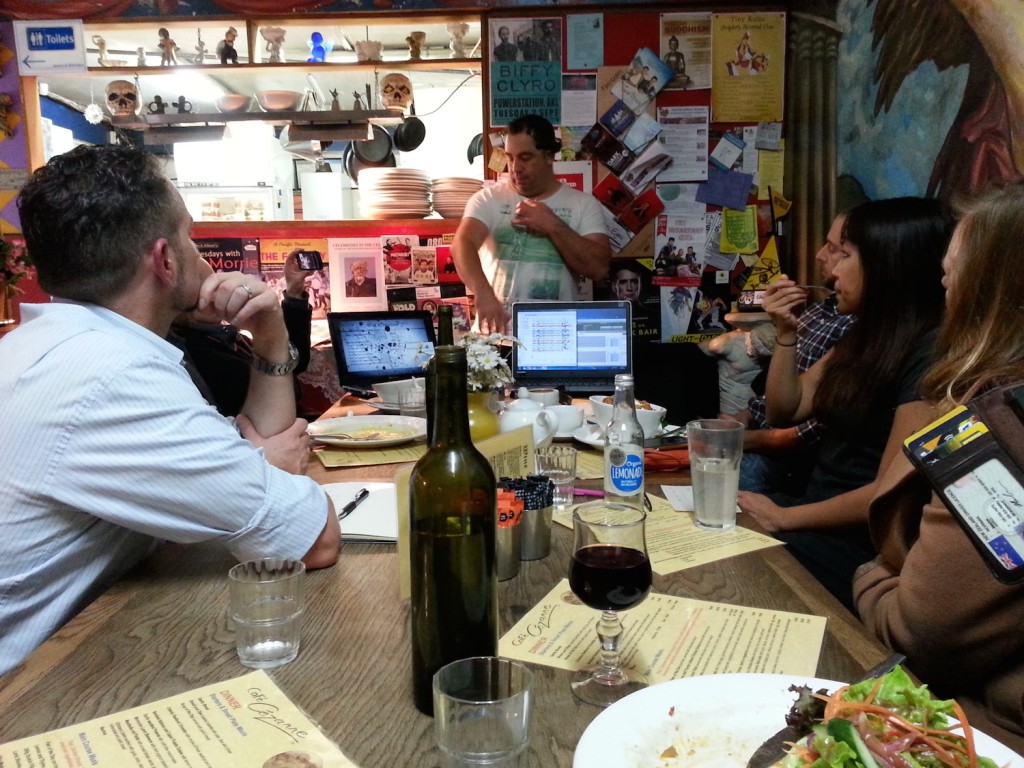 We've just heard from Camille Nicodemus about the sixth Auckland, New Zealand QS Show&Tell held on July 15, 2014 . Since Auckland is still getting off the ground they're currently hosting about 6-8 people at the meetup, where they discuss their personal tracking projects in a open round-table format. They have been getting some recognition in their area as a camera crew filmed one of their previous meetups for an upcoming feature in a local current affairs TV program.
It's great to see such a wonderful diversity of projects and experiments from the QS Aukland community. Members are actively engaged in citizen science projects, oxygen tracking, accountability groups, sleep tracking, tracking the effect of cold showers on metabolism, and habit tracking. The groups is also discussing a variety of tools and applications they're using and exploring. These include:
If you're in the Auckland area we invite you to join this great QS Meetup and share your story!
Tidings are notes, recaps, and insights from our wonderful worldwide network of QS Show&Tell meetup groups. If you're organizing a group and have something to share let us know!