Vancouver Quantified Self: Personal Informatics Edition
May 5, 2011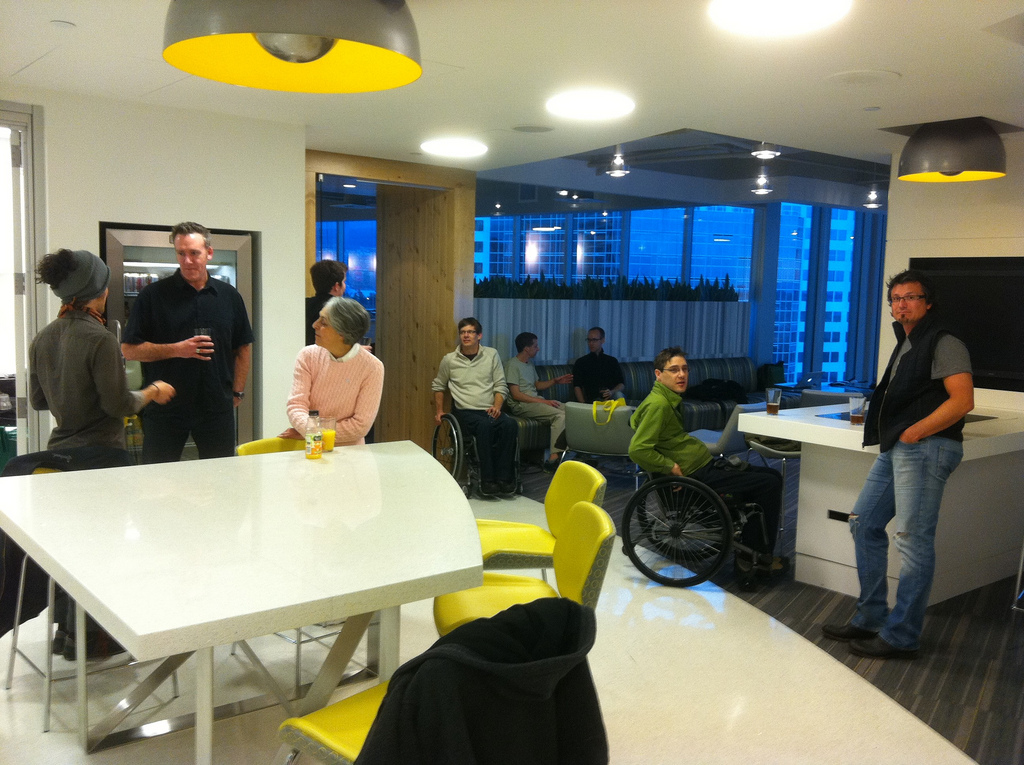 While I don't think a local QS meetup would normally warrant the attention on the main blog, we're having a bit of a special event at the local Vancouver group next week, that I wanted to share with a larger audience than I might otherwise be able to reach. I know this one comes hot on the heels of our last meetup, but we have some guests in town and it would be a shame not to take advantage of their presence.
For those not aware, SIG CHI, one of the largest human-computer interaction conferences is taking place in Vancouver over the next week. The conference includes all-day workshop on research into different aspects of personal informatics, organized by Ian Li.
The full-day workshop this week is quite expensive, but some of the speakers have been kind enough to talk about their work at our little group. Ian and I still working out the final details but the evening will be a combination of recaps of some workshop's talks, demos, and opportunity for longer Q&A. More details on what exactly constitutes personal informatics follows, or check out personalinformatics.org.
Meetup details
The meetup takes place next Tuesday, May 10th. All the details and RSVP are on the event page of the QS Van meetup group. Our friends at iQMetrix have been gracious enough to host us again. You'll need to get let up to the 12th floor, so either get in touch with me, or hang out in the lobby with other folks and someone will be down to get you.
When: Tuesday, May 10th at 7pm
Where: iQMetrix Offices – 250 Howe Street, Suite 1210
We'll do 30 minutes of meet and greet, get down to business at 7:30, and continue with beers afterwards somewhere nearby.
This should provide a really interesting topic for discussion. I think this will be a real treat and hope you can attend.
What is Personal Informatics
Personal informatics is a class of systems that help people understand their behaviors, habits, and thoughts. Developing such systems poses new challenges in human-computer interaction and creates opportunities for collaboration between diverse disciplines, including design, ubiquitous computing, persuasive technology and information visualization. This workshop will continue the conversation from the CHI 2010 workshop and extend the discussion of personal informatics to include behavioral theories that can guide the development of such systems, as well as the social implications of self-tracking.
Major themes:
Challenges in developing personal informatics systems.
Behavioral theories to guide the development of personal informatics systems, such as self-regulation and goal setting.
Social implications of self-tracking.
Topics of interest:
New and current personal informatics applications and systems on the desktop and online
Sensor and life-logging technologies that monitor various personal behavioral information
Effective feedback techniques, such as visualizations, virtual agents, and persuasive technologies, that help users become more aware of their own behaviors
Interaction techniques that alleviate the burden that personal informatics impose on engagement
Effects of self-knowledge and self-awareness on behaviors and daily life
Methods of conducting long-term studies to determine effects of information on user behavior