I had the great pleasure of attending a QS meetup in Los Angeles this past weekend, hosted by Eric Blue. There was a great group there, 30 or so folks. One great comment in the introductions was from someone near the end of the circle saying, "This is totally blowing my mind!"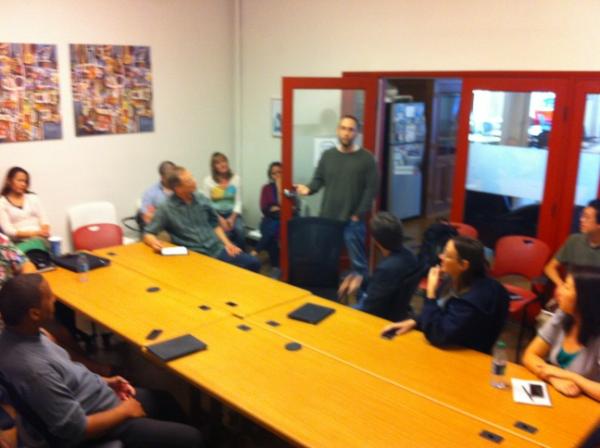 Eric has put together a compilation of slides and links from all five LA meetups so far. Here it is:
Show & Tells
Ernesto Ramirez gave a presentation (My Bits of Fit) on his Fitbit data and activity patterns, including some great visualizations (Thanks to @chloester)!
Marina gave a presentation on InsideTracker (bloodwork analysis & recommendation) and her own project for tracking Happiness – the Ultimate Answer
Brian Dorsey gave a presentation on his product Work Food Out
Eric's presentation on location tracking and personal travel journal
Eric's personal device collection, along with other QS devices in the market, and future devices
Eric's personal project (TRAQS.me) for consolidating his Quantifed Self device data into a central dashboard
Other Links