Bay Area QS Show&Tell #17 – Recap
January 17, 2011
With so many exciting developments in the QS world, the air at Adaptive Path was full of energy for the 17th Bay Area QS Show&Tell last week. The theme this time was health and medicine.
I watched on the livestream (big thanks to Robin Barooah and Justine Lam for setting this up!), so I missed all the cool projects displayed during the "science fair" hour, but here's my recap of the five fascinating talks. Videos will also be posted soon.

---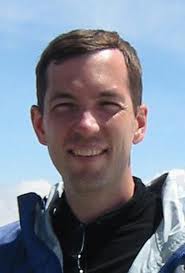 Ian Eslick
talked about Self-Tracking without a Written Record. He was experiencing a number of symptoms that were disrupting his daily life, and he didn't know what was causing them.
He went through a number of self-experiments, avoided trigger foods, considered alternate diagnoses, and developed his own recovery protocol to help him through challenging times. But he found tracking for more than 3 days a challenge in his daily life.
Two especially interesting comments he made were: 1. that he has to remember to overcompensate for or discount his biases in order to keep his behavior in check in weak moments, and 2. that he thinks he could possibly have made discoveries about his health faster if he had done numerical tracking.
Ian's current working hypothesis is that fructose malabsorption is the cause of his symptoms. His slides, by popular request, are posted here.
---
George Lawton
talked about Cultivating Happiness using facial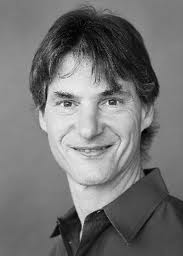 awareness, the Duchenne Smile, and heart rate variability as emotional feedback tools.
He has been doing research on how to incrementally increase his happiness. He tracked his happiness as it related to facial expressions by looking at his face in the mirror and meditating on it for 10 minutes, and he tried to change his mood by changing his facial expressions.
After adding a measurement of heart rate variability to his experiment, he found that doing the mirror meditation seemed to be increasing his level of emotional well-being.
George's next project: can love be cultivated and measurably incremented?
---
Quantified Self favorite
Joe Betts-LaCroix
gave a brief but entertaining talk entitled "Comparison of the Exercise Intensity of Two Human Recreational Activities, Dodge Ball and Lindy Hop".
He used Fitbit to count his steps for every 5 minutes he performed these two activities. Dodgeball came out on top, with an average of 27 vs. 18 steps/5 minutes.
---
Eri Gentry
of
Biocurious
talked about a new collaborative self-experiment, to be called GutSense.
Participants will be invited to study how their actual weight is correlated (or not) to their perception of their weight. Email eri@biocurious.org for more details on the study, or stay tuned to this blog!
---
Kai Chang
talked about his CrossFit training. A fit competitive rower 15 years ago, Kai found he had gained more than 50 pounds in recent years.
He started CrossFit because it produced effective results with short, high-intensity workouts, which fit well into his busy lifestyle. He used his self-tracking data from CrossFit to motivate (and punish) himself, even when the numbers were bad.
Kai spoke openly about his recent fall off the wagon due to a move and a new relationship, and his reluctance to start up again because he will have to return to "beginner hell" with poor performance.
---
Finally a big THANK YOU to our sponsors for making this evening possible:
Basis, Adaptive Path, HealthTap,
and
CureTogether
.
To all the volunteers, you are amazing!! We consistently get comments from our host locations about how smoothly our events go and how much positive energy there is, and it's all because of you fantastic folks!
Also, this was the first time we had to close off RSVP's early and couldn't accommodate everyone who wanted to come. If you know of any locations that hold up to 200 people or more and might be willing to host a QS meetup, please let us know.