Buster Benson Talks Life Logging at 2013 QS Europe Conference
April 16, 2013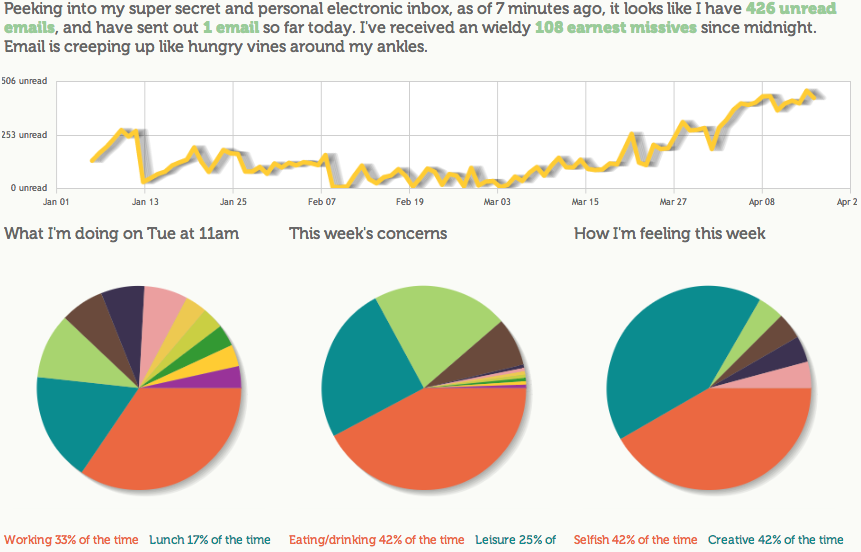 We're excited to share some great news with our Quantified Self community: Buster Benson, one of the most inspring tool makers and self-trackers we know, will be giving a plenary talk about his experiences and adventures in lifelogging at the upcoming Quantified Self European Conference.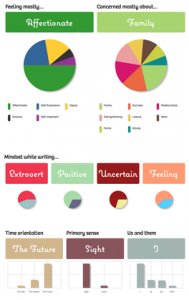 Buster has long been a friend and an inspiration to those of use pursuing various forms of self-tracking. From his pioneering work with helping people maintain writing and journaling habits through his beautifully engineered 750 Words to his work centered on creating and maintaing healthy habits, Buster has employed Quantified Self methods to encourage progress and growth. That is not to say he's restricted his endeavors to the realm of the digital world. Buster was also one of founding organizers for our wonderful Seattle QS Meetup group.
Buster also happens to be a prolific writer. His wonderful blog ,"Way of the Duck," details his interest, commitment to, and skepticism about a topic of great interest to Quantified Self: behavior change. His take on the idea of a Codex Vitae is not to be missed.
We've asked Buster to take part as a speaker, not just because of his intellect or his role in designing self-tracking tools. He, like every speaker at our conference, is on a personal journey of self-exploration. In his plenary talk Buster will give us insight into what he's learned from his own experience with projects such as taking a photo everyday at 8:36pm for the last four years, tracking his computer usage, tracking and analyzing his writing, and various other bits of his life. For a preview watch his wonderful talk, "Why I Track," filmed at a recent San Francisco QS meetup:
We hope you'll join us in Amsterdam to learn from Buster and our numerous speakers and presenters. It is sure to be an exciting and inspirational event!
The Quantified Self European Conference will be held in Amsterdam on May 11th & 12th. Registration is now open. As with all our conferences our speakers are members of the community. If you're attending the conference and want to present your self-tracking project please let us know.