Discuss: The Dark Side of Self-Tracking
October 4, 2010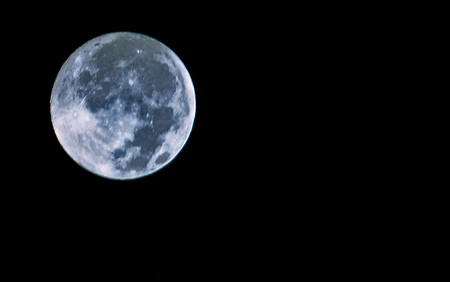 Everything has a dark side (Photo by Pixelicus)
Can self-tracking hurt you? We mostly talk about the positive aspects of self-tracking here, but it's worth venturing over to the dark side now and then.
"After spending some time playing around with the idea of what it meant to have a 'primary' eye, I did the following experiment: I covered it with an eye patch for a day, to see if the 'secondary' eye would get stronger. Here's what happened: I temporarily went blind!"
"

I think Stefan raised an interesting point concerning the potential of self-tracking/experimentation to harm the subject.

It might be interesting to discuss what negative experiences self-tracking has personally wrought and what we would recommend to make the experience less negative."
Read Stefan's and Kiel's full comments here.
I've also explored the emotional dark side of self-tracking in my poem "Why I Stopped Tracking", though I've since resumed tracking a few consciously chosen metrics.
So now it's your turn. Have you had any negative experiences with self-tracking? Were you physically, emotionally, or psychologically harmed or bothered in some way? What are the pitfalls for new self-trackers to avoid?
Discuss away in the comments below!