A Look Inside the 2014 Quantified Self Europe Conference
February 17, 2014

At Quantified Self Labs, we create and host events that bring together our community of trackers, toolmakers, researchers, and other individuals interested in how self-tracking is shaping our culture. We focus mainly on  meetups and conferences. With the 2014 Quantified Self Europe Conference coming up in May, we thought we'd let you know what makes it a unique and rewarding experience for us and our growing community.
When and Where
Since our first European Conference in 2011, we've been lucky to present at the Casa 400 Hotel in beautiful Amsterdam. This year's conference will take place on May 10th and 11th to take advantage of the spring weather. Casa 400 is just a short bike ride from central Amsterdam and is conveniently located within waking distance of a public train station.
Program
Our conferences are unique community-driven events that we like to refer to as  "carefully curated unconferences". All of our sessions and talks come from our conference attendees, which requires more hands-on work from our program staff. The end result is dynamic program that reflects the interest, insights, and experiences of our community. Our program is divided into four different types of sessions and presentations held concurrently throughout both days of the conference.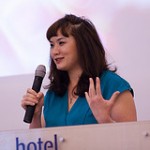 Show & Tell Talks: These talks are personal first-person self-tracking stories. We ask speakers to present their tracking experiments with an emphasis on what they've learned. At previous conferences we've heard talks on tracking Parkinson's disease, computer use, continuous heart rate, and other fascinating subjects.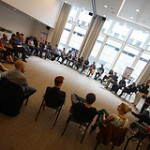 Breakout Discussions: Held concurrently with Show & Tell talks, the breakouts are group discussions about a specific topic related to Quantified Self. Each discussion topic is proposed and led by a conference attendee. Previous breakouts have touched on issues related to privacy, the "missing trackers", DIY tracking, visualization design, the role of open data in the QS community, and many others.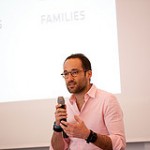 Lunchtime Ignite Talks: After a healthy and delicious meal (lunch is provided) we encourage attendees to listen to six or eight rapid-fire Ignite talks from other participants. These talks are similar to our Show & Tell talks, but are typically more light-weight and entertaining. A great example is this talk given by Mark Moschel on tracking rejection.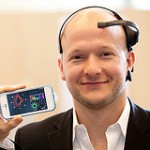 Office Hours:  We encourage participants to bring current projects, tools, or applications they're working on. We provide office hour space during program sessions for people to present their project and interact with attendees in one-on-one conversations. We've been delighted to see a wide range of concepts exposed during office hours such as art projects, new visualization methods, meet and greets with luminaries in the field, and new tool prototypes.
Take a peak at our 2012 European Conference program for more examples of how we put together a collaborative program packed with learning and sharing opportunities.
Sponsors and Friends
We couldn't create our conferences without the support of our generous sponsors. We'd like to thank our current annual sponsors,  Autodesk and Intel,  for their continued support. We are grateful for the support from this year's conference sponsors: Gero Lab, Aro (Saga), Scanadu, Withings, and Zensorium. If you're interested in sponsoring our work in general, or the upcoming European Conference, please get in touch.
We also want to thank our Friends of QS. These toolmakers, inventors, and entrepreneurs directly support our work and community. If you'd like to learn more about our Friends of QS program just let us know.
Join Us
If you are an advanced user, designer, inventor, entrepreneur, journalist, scientist, or health professional, please join us in beautiful Amsterdam for two days of collaboration and inspiration!
We expect to sell out, so if you plan to attend please register today!
We'd like to thank Yago Veith and Henrik Ahlen for these wonderful images from our 2012 Quantified Self Europe Conference. Check out all the pictures in our Flickr Group.