A Night of Cycling: A QS Belfast Report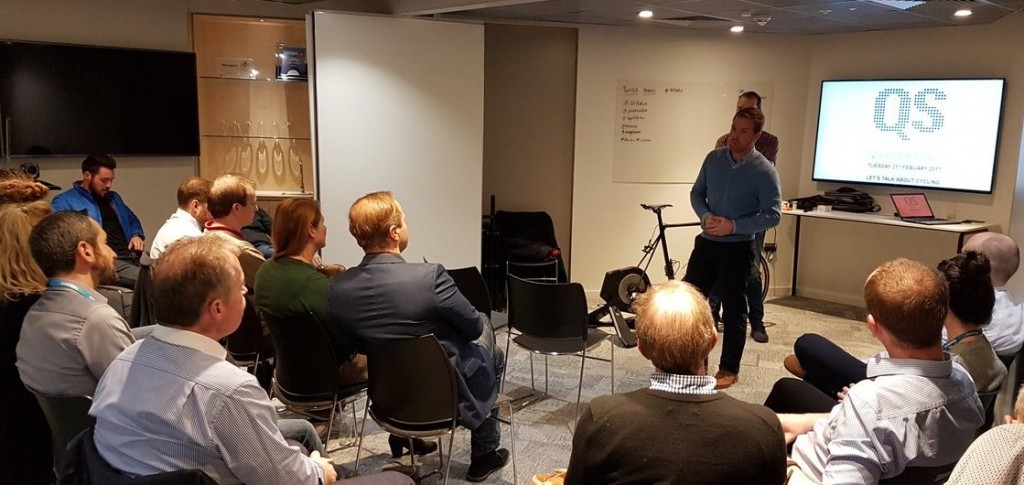 March 29, 2017
Recently, the Quantified Self community in Belfast came together to learn from an Olympic cyclist on how he used personal data to inform his training.
I spoke to Jonathan Bloomfield, QS Belfast's organizer about how the evening went. Jonny has been running the group since 2015 and was happy to be hosted by Novosco, a tech firm. The speaker that evening was David McCann, a former database programmer turned Olympic cyclist. McCann spoke about how personal data informed his training and how he uses it as a coach at the SCRAM center in Lisburn. He brought in the bike trainer and sensors that he uses to monitor his performance.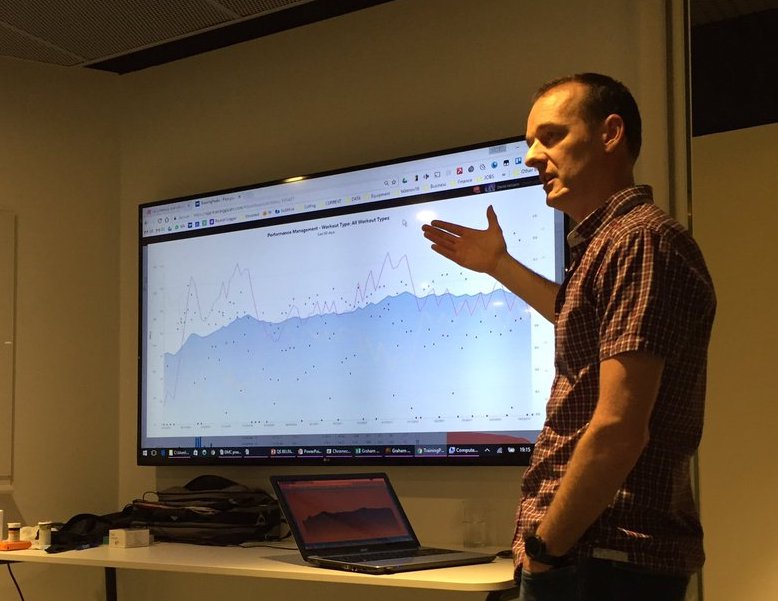 After McCann's presentation, a person at the meetup jumped on the bike (since he was wearing a cycling jersey, I think he had a couple days notice) and everyone was given a live demonstration of a ramp test with various performance and biometrics projected on a monitor, such as lactate and heart rate levels.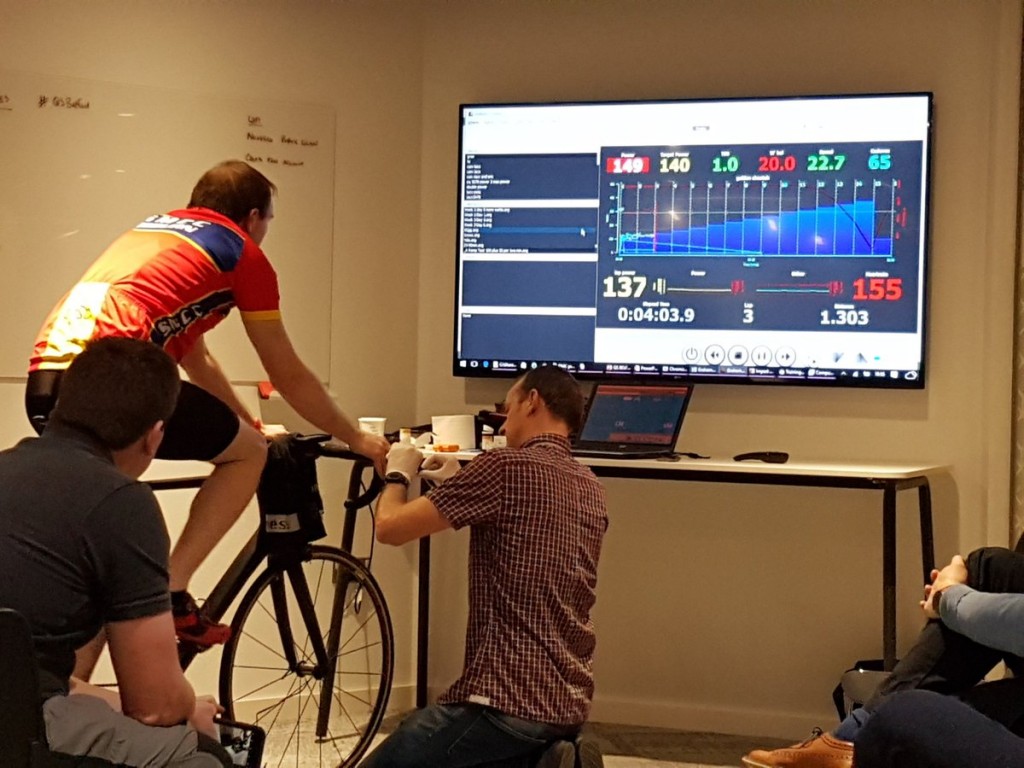 Jonny said that the live demonstration was a hit with the people there. If you are interested in what people have been learning from their cycling data, there have been many fascinating QS Talks on the subject:
Sky Christopherson – Quantified Self and the London Olympics
Dave Miller – Cycling Power Meter Data
Steve Dean – Project Faster: Tracking to Improve Cycling Performance
Arlene Ducao – This is Your Brain on Bike
Dave Miller – VO2Max
If you live in the Belfast area, you can find out about the next QS Belfast event by joining their meetup group. As an organizer, Jonny works to make his meetups a place for people to relax, be comfortable and have a good time. The rest of us can follow the group on Twitter.
Let's get together at QS17!
You can meet Jonny and other members of QS Belfast at our next conference on June 17-18 in lovely Amsterdam. It's the perfect event to see the latest self-experiments, discuss the most interesting topics in personal data, and meet the most fascinating people in the Quantified Self community. There are a limited number of tickets left. We can't wait to see you there.