Numbers from Around the Web: Round 2
January 19, 2012
When we talk about Quantified Self and the meaning behind tracking there is always an underlying current that the numbers rule all. That there is a fundamental truth that is available and discoverable. But, in some cases self-tracking can take on different forms. For this week's NFATW post I wanted to two projects that forsake the emphasis on numerical tracking for something different – visual tracking.
Hugo Campos
Hugo is a shining example of the e-patient movement (which I learned recently stands for empowered patient not electronic). His experience as the proud owner of an implanted cardiac defibrillator has led him to become an advocate for patient-centered data ownership and improved access to data derived from therapeutic medical devices. He's also a big fan of Quantified Self and on more than one occasion has inspired me to be more active by engaging in fun FitBit step challenges. For the month of December, Hugo decided he was going to try and eat a vegan diet for the entire month, and document everything he ate by photographing his food. What followed was an amazing visual record of his dietary patterns. Take a look! You can click the images for the full Flickr set.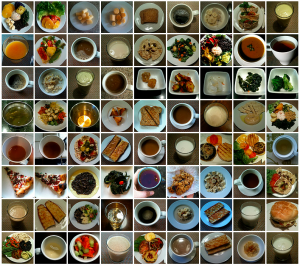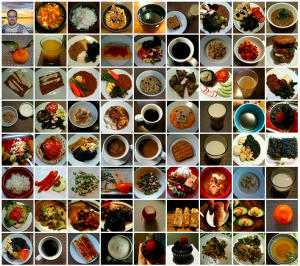 I figure if it's not worth photographing and sharing, it's not worth eating. – Hugo Campos
Jeff Harris
Jeff Harris a photographer and 13 years ago he decided to begin an epic quest to document his life by taking on self portait every day. What follows is an amazing story of why he began this journey and the insights into his life that he's learned along the way. I don't want to give away any spoilers, but I will say that is well worth the six minutes to watch the video below.

We got such great feedback on the orignal NFATW post that we decided to turn it into a regular feature. Every few weeks be on the lookout for new posts profiling interesting individuals and their data. If you have an interesting story or link to share leave a comment or contact the author here.