NY Quantified Self Show&Tell #3 – Tonight!
November 4, 2009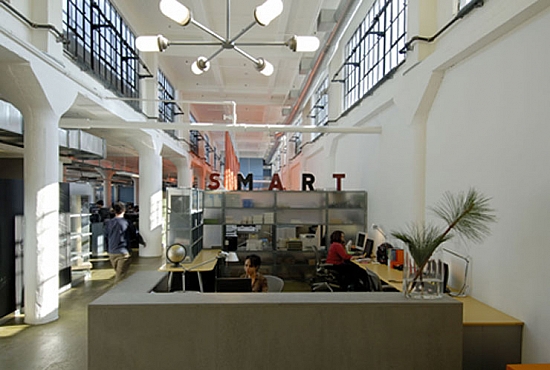 New York area QS readers should drop by the NY Quantified Self Show&Tell#3 tonight at Smart Design. Steve Dean, who launched the New York meeting, has a great program lined up. Here's his description, from the New York QS Meetup site. If you join the New York MeetUp, you can RSVP, and you will be notified of future meetings as well. Here's Steve's description of tonight's meeting:
I'm looking forward to seeing you at our next Show&Tell. As in the
past, we'll start presentations at 7pm. Each presenter gets about 12
minutes to tell everyone about their self-tracking project, what they
are learning and what tools they are using. If you're free earlier,
join us from 6-7 for a social hour. We're meeting at Smart Design
(below).

RSVP now:
http://www.meetup.com…

We have a great lineup planned:

Bethany: tracking anything you can put a number on at kibotzer.com
Josh Schiffman: Tracking "myeverymove" using his persistent location beacon
Dan O'Sullivan: Examples of student projects from ITP/NYU
Dierdre O'Brien: a self-tracking project from 1973-74 tracking M&M color count data from a vending machine
Sam Huleatt, Mike Singleton & Eric Friedman: tracking meals with Eat.ly
Joe Dizney: an update on his Ben Franklin project / quirky metrics
Amy Drill: Personal relationships

And you can always sign up to present when you arrive.

Our
friends at Smart Design have offered to host us at their place 601 W.
26 St, Suite 1820, between 11th and 12th Aves. You will need to show
photo ID to enter the building and at Smart you'll sign a short
confidentiality agreement.

See you tomorrow!
Have fun, New York QS'ers and I look forward to hearing more about the talks.