Personal Informatics Survey for Ian Li's PhD
May 20, 2009
Ian Li, a PhD student studying personal informatics at Carnegie Mellon University, wrote in to ask some questions for his research project. Here is his story, with a link to the survey he created:
————
Like most people who read The Quantified Self, I have
tracked various aspects of my life. I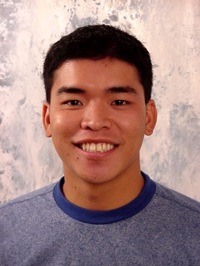 have logged my gas
mileage, kept my bank statements, wrote down how much I worked and slept, and many more, planning some day to sit down and graph the data to better understand my own behavior.
When I entered the Human-Computer Interaction Institute at Carnegie Mellon University, I started studying how computers can help people understand their own selves. For the first few years, I did some projects related to personal informatics (http://www.ianli.com/research), but focused primarily on physical activity, creating a system that monitors and graphs when, where, and with whom people take the most steps.
Currently, I am looking beyond physical activity to understand general challenges with personal informatics: What information are people interested in recording about their lives? What problems are they experiencing in monitoring their behavior? How can exploring one's data be improved?
I created a survey (http://www.ianli.com/pi/survey/qs) to start this exploration. If you have questions or comments about the survey, email me at ianli@cmu.edu. Thanks for participating!
Ian Li
http://www.ianli.com/