August 2, 2014
Enjoy this week's list of articles, links, show&tells, and visualizations.
Articles
Personal Health Data: Five Key Lessons for Better Health by Patti Brennan and Stephen J. Downs. A fantastic post by two great thinkers in the world of personal health and data. They outline five key challenges that must be addressed in order to have meaningful use of personal health data.
It's Time for Open Data on Open Data by Luke Fretwell. A short but meaningful post here. With all the clamor for more government open data portals it's time to start exploring how they're actually being used and what can be done to improve them.
The NFL Gets Quantified Intelligence, Courtesy Of Shoulder Pad-Mounted Motion Trackers by Darrell Etherington. As a sports fan and spouse of someone who works in sports media production I am fascinated by how the world of personal data is quickly colliding with professional athletics. We've long looked towards athletes for inspiration and examples of how data can be used to understand and improve and I'm very interested to see how the NFL will make use of this data. Maybe we'll see more sabermetric-like player and team analysis?
Show&Tell
Heart Rate Variability While Giving a Public Speech by Pau LaFontaine. Paul gave a show&tell talk at a recent Bay Area QS meetup and tracked his heart rate variability. This post explains his data, and what he learned about the stress involved with public speaking. Be on the lookout soon for his show&tell talk video.
Chronic Diease and Self-Tracking – Part 1 by Sara Riggare. Sara is a longtime contributor in the Quantified Self community, having spoken at each of our three QS Europe Conferences. In this post she explains her new exploration of her resting heart rate and poses some interesting questions. We'd love to have you help her out!
Raspberry Pi Sleep Lab How-To by Nick Alexander. Nick was bothered by a common nightly occurrence, kicking off his covers in the middle of the night. Like any enterprising technologist, he enlisted his technical expertise to help examine this problem. This post is an amazingly detailed "How To" for building and setting up your own personal sleep monitoring tool complete with video, environmental information, sound, and sleep data.
Visualizations
This week I've been exploring how people are making using physical data visualizations. During some research I found a great resource, the List of Physical Visualizations. A few images below are from that great list, be sure to spend some time exploring the many different examples and then reading the excellent research paper linked below.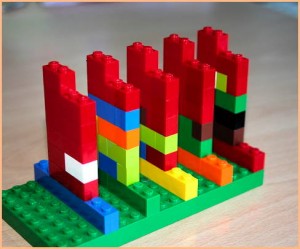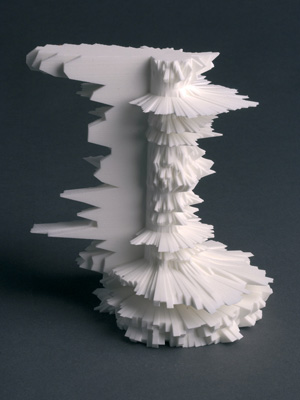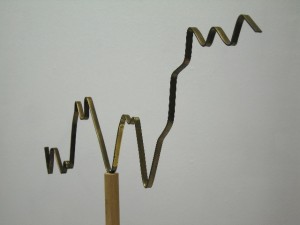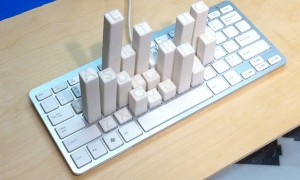 Evaluating the Efficiency of Physical Visualizations by Yvonne Jansen, Pierre Dragicevic, and Jean-Daneil Fekete. The first empirical study of the effectiveness of physical visualizations for conveying information. Using 3D bar charts as a primary example, the authors were abel to show that physical visualizations are more effective than their digital on-screen counterparts for some information retrieval tasks.
From the Forum
Data Aggregation
Idea for a Life Tracker Application
How can I log my teeth?
Home Potassium Testing
Want to receive the weekly What We Are Reading posts in your inbox? We've set up a simple newsletter just for you. Click here to subscribe.