January 10, 2015
Enjoy the first What We're Reading post of 2015!
Articles
Wearable Devices as Facilitators, Not Drivers of Health Behavior Change by Mitesh Patel, David Asch, and Kevin Volpp. This opinion piece seeks to describe the reasons why currently available health wearables are not "bridging the gap" between tracking and changing behavior.
Big Data Not A Cure-All in Medicine by Amy Standen. This story, which first appeared on All Things Considered, sheds some light on concrete examples of how data can be used to treat medical conditions, and the current roadblocks in place.
The Smart, Angry Home by Emily Anthes. Smarter homes, smarter grids, and more data about our energy use is undoubtably on the horizon. In this piece, Emily Anthes describes how providing data back to individuals about energy use, especially in multi-tenant dwellings, can be a source of tension.
Thoughts on the Quantified Self by Kevin Ripka. I really enjoyed this short post about the author's reactions to Quantified Self. I was especially interested in his description of the "Four Types of Projects" that he believes one can undertake when self-tracking.
Show&Tell


What 2439 Reports Taught Me by Sam Bev. Sam has been using the ReporterApp over the last year. Since he began he's amassed over 2400 reports, and those have provided some interesting insights into his own life. Read this great post and make sure to visit his website where his reports are made visible.
Seen, Read 2014 by Steven Soderbergh. Steven Soderbergh is an acclaimed writer and director, who has been tracking his media consumption for a few years. This post chronicles the books, plays, TV, movies, and records he consumed during 2014.
Visualizations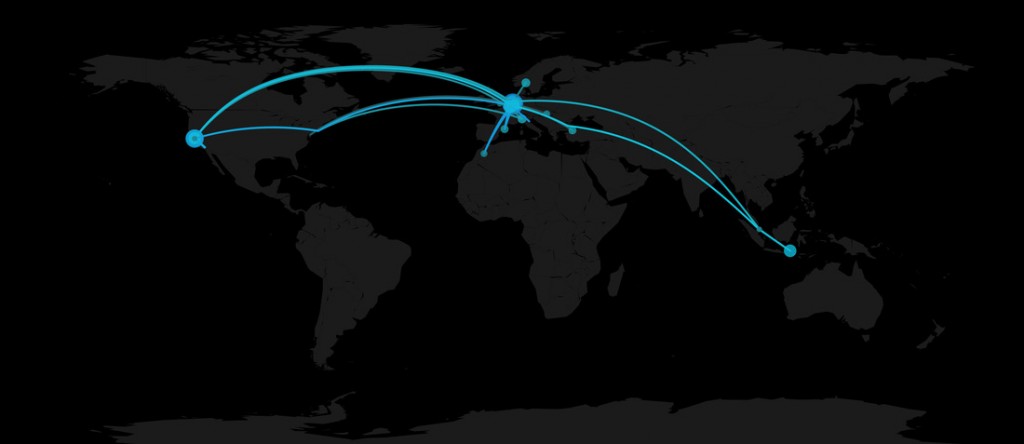 Map Your Trips Using Pics From Your Phone by Marco Altini. In this how-to post Marco lays out a fun method for tracking travel and location using only the photos you take with your smart phone.
From the Forum
Data collection and analysis
Separation of cloud vs local storage?
Basis Peak
Timer/logger/tracker–what kind of gadget am I looking for?
What to do with GSR and skin temp data?