March 14, 2015
Ernesto is in sunny Austin for SXSW, so I'm filling in to gather this week's articles and links for your reading pleasure.
Articles
Apple ResearchKit concerns, potential, analysis by MobiHealthNews. ResearchKit was a big surprise coming out of Apple's Special Event this week. It was quite difficult to select just one representative article about the ensuing conversation, so this round-up serves nicely.
#WhatIfResearchKit: What if Research Kit actually, truly, worked… by Christopher Snider. Okay, I failed to keep to one article on ResearchKit. This post chronicles a series of Twitter conversations on the question: if ResearchKit does work, what are the possibilities?
The Electric Mood-Control Acid Test by Kevin Bullis. Thync is a sort of evolved version of a transcranial direct current stimulation (TDCS) device. A technology with a lot of potential and controversy, this article explores why the brain-enhancing effects of the TDCS only work for some people. By the way, if you are a fan of Philip K. Dick, Thync may remind you of the mood organ that was in Do Androids Dream of Electric Sheep?
Automated Learning by Nichole Dobo. Some school classrooms are experimenting with "Blended learning", a method of combining classroom teachers and computer-assisted lessons. A detail that stuck with me is the description of three large displays that show where each student is supposed to go that day, based on the results of the previous day's lesson.
The Mouse Trap: Can One Lab Animal Cure Every Disease? by Daniel Engber. An in-depth how science's predominant use of lab mice could be limiting our knowledge of disease. Of relevance to self-trackers because many models of optimal health are in part based on mouse studies.
Show&Tell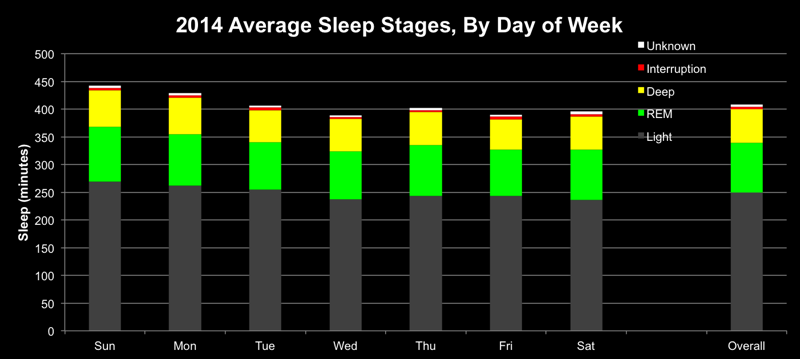 Analyzing a Year of My Sleep Tracking Data by Bob Troia. This is a superb exploration of Bob's sleep data from 2014 as collected by his Basis watch.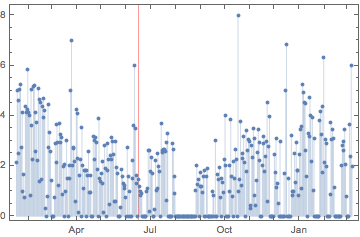 Notes on 416 Days of Treadmill Desk Usage by Neal Stephenson. The author of Snow Crash and The Cryptonomicon is a long time user of a treadmill desk, but when he began having pain in his left leg, he had to reevaluate how he used his favored tool.
Visualizations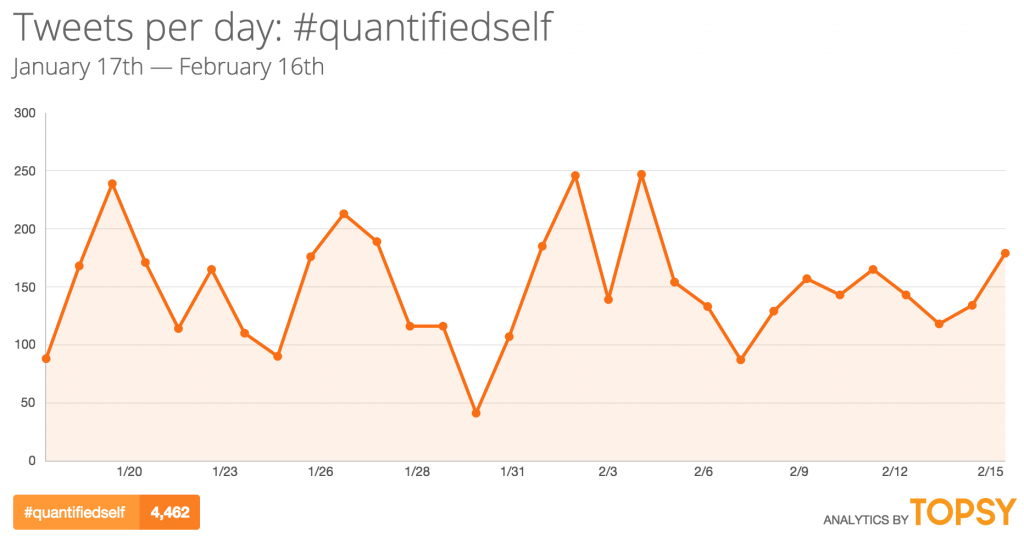 Qualities of #QuantifiedSelf by Christina Lidwin. A fascinating analysis of the #quantifiedself hashtag.
Access Links
First medical apps built with Apple's ResearchKit won't share data for commercial gain by Fred O'Connor
Talking Next-Gen Diabetes Tools with Dexcom Leaders by Mike Hoskins
From the Forum
Mood Tracking Methods?
Howto track laptop uptime
CCD or CCR conversion tools?
What gets measured, gets managed – Quantified Self in the workplace
Best ECG/EKG Tool for Exercise
Best iOS app to track water/coffee/alcohol intake?
This Week on QuantifiedSelf.com
QS15 Sponsor Highlight: RescueTime
Quantified Self and Apple's ResearchKit
Better by Default: An Access Conversation with John Wilbanks
QS15 Conference Preview: Jamie Williams on Tracking My Days
Quantified Self Styles
Lastly, I'll leave you with a lovely little comic with a message that many self-trackers can relate to.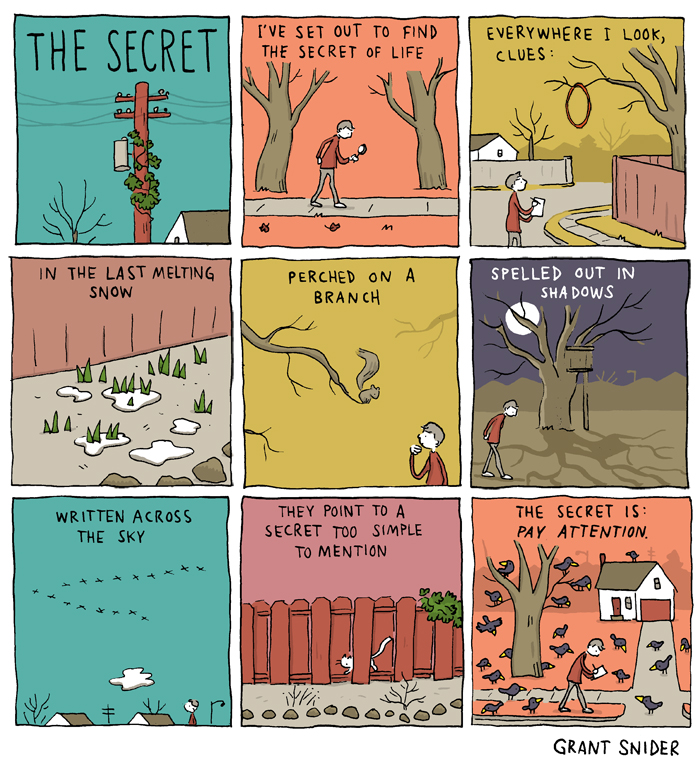 The Secret by Grant Snider