May 2, 2015
A short list this week. Enjoy!
Articles
How Networks Bring Down Experts by Max Borders. Max gets double points for this great piece on using networks and peer-to-peer learning for developing personal expertise. Loved the reference to the writing of Michael Polanyi.
Mark Cuban on Blood Testing- Drawing the Wrong Conclusion or a Step in the Right Direction? by Bruce Williams. A nice piece by Dr. Williams about the recent controversy over patient generated blood testing brought on by Mark Cuban.
Show&Tell



Defining a New Indicator of Cardiovascular Endurance and Fitness by Marco Altini. Marco has been exploring fitness and heart rate variability detection using iOS applications. Recently he's been using activity and HRV to examine a new method for determining fitness level. As per usual, Marco wrote an amazing and in-depth report using his own data to showcase what he's learning from his new application.
Visualizations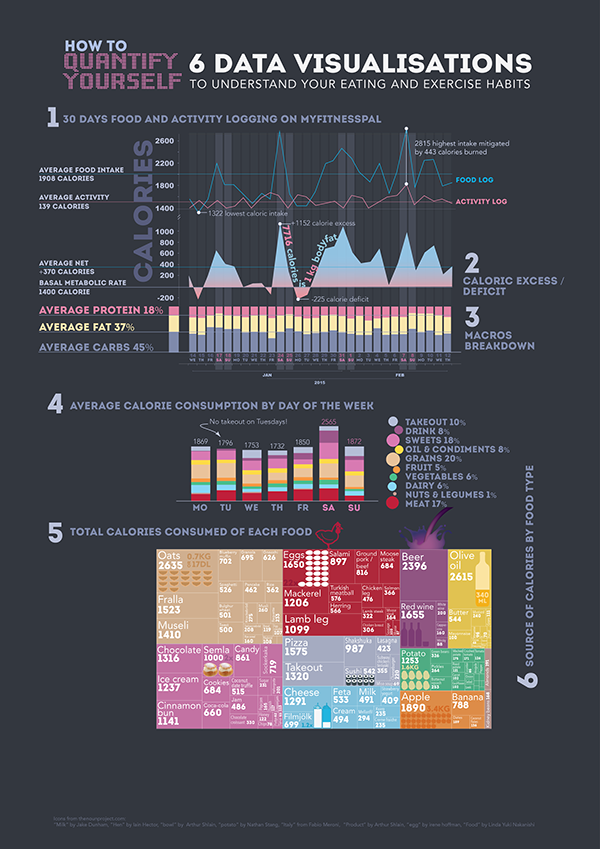 Quantified Self: A Data Visualization by Joyce Chow, Kinan A, and Adam S. Three students explored data visualization and self-tracking through logging diet and activity.
Access Links
Americans' Views on Open Government Data
Thank you for sharing
From the Forum
I wrote an open-source app to track everything. It draws nice charts
Continuing posts on visualizing my weight workout data