May 9, 2015
A few notes up top here. First, if you haven't yet checked it out please give our new QS Radio podcast a listen. We'd love to hear what you think!
Second, our QS15 Conference & Exposition is fast approaching. It's going to be a wonderful and jam-packed three days of talks, sessions, and amazing demos. Our Early Bird tickets are almost gone. Register before Monday (May 11th) to get $200 off the regular price!
Now, on to the links!
Articles
Data (v.) by Jer Thorp. So many people in my network were sharing this over the last few days I had to give it a read, and I'm happy I did. Jer Thorp makes a succinct argument for turning the word "data" from a amorphous blob of a noun into a verb.
By embracing the new verbal form of data, we might better understand its potential for action, and in turn move beyond our own prescribed role as the objects in data sentences.
How Not to Drown in Numbers by Alex Peysakhovich and Seth Stephens-Davidowitz. In this great article, two data scientists make the case for "small data" – the surveys and rich contextual information from open-ended questions.
We are optimists about the potential of data to improve human lives. But the world is incredibly complicated. No one data set, no matter how big, is going to tell us exactly what we need. The new mountains of blunt data sets make human creativity, judgment, intuition and expertise more valuable, not less.
Data, Data, Everywhere, but Who Gets to Interpret It? by Dawn Nafus. We've been collaborating with Dawn and her team at Intel for quite a while, and we've learned a lot. Reading this wonderful piece lead to even more learning. Dawn uses this article to describe not only the community of individuals who track, but also why, and what happens when it comes time to interpret the data. (You can explore DataSense, the tool Dawn and her team have been working on, here: makesenseofdata.com)
Applying Design Thinking to Protect Research Subjects by Lori Melichar. Lori is a director at the Robert Wood Johnson Foundation and recently did some work related to how institutional review boards (IRBs) function. For those who don't know, IRBs are the groups/committee that evaluate the benefits and harms of human subjects research. Their process hasn't changed much in the few decades, but the face of research has. In this short post Lori describes the ideas that came from thinking about how we might re-design the current system.
ResearchKit and the Changing Face of Human Subjects Protections by Avery Avrakotos. As mentioned above, research is changing, and one of the big changes we're currently seeing is the use of mobile systems like Apple's ResearchKit. It's not all sunshine and roses though, the popularity and excitement that goes along with these new methods also means we have to think hard about we protect those who choose to participate.
Show&Tell
I measured my brain waves and task performance on caffeine- here's what I found by John Fawkes. John was interested in how much caffeine he should be ingesting to help with his mental and physical performance. In this post he details some of what did, how he tested himself, and what he learned about how caffeine, and how much of it, affects different aspects of his life.
The Quantified Self & Diabetes by Tom Higham. Tom was diagnosed with diabetes in the late 80s. In this short post he details some of the different apps and tools he uses to "get my HbA1c down to the best levels it's ever been."
Visualizations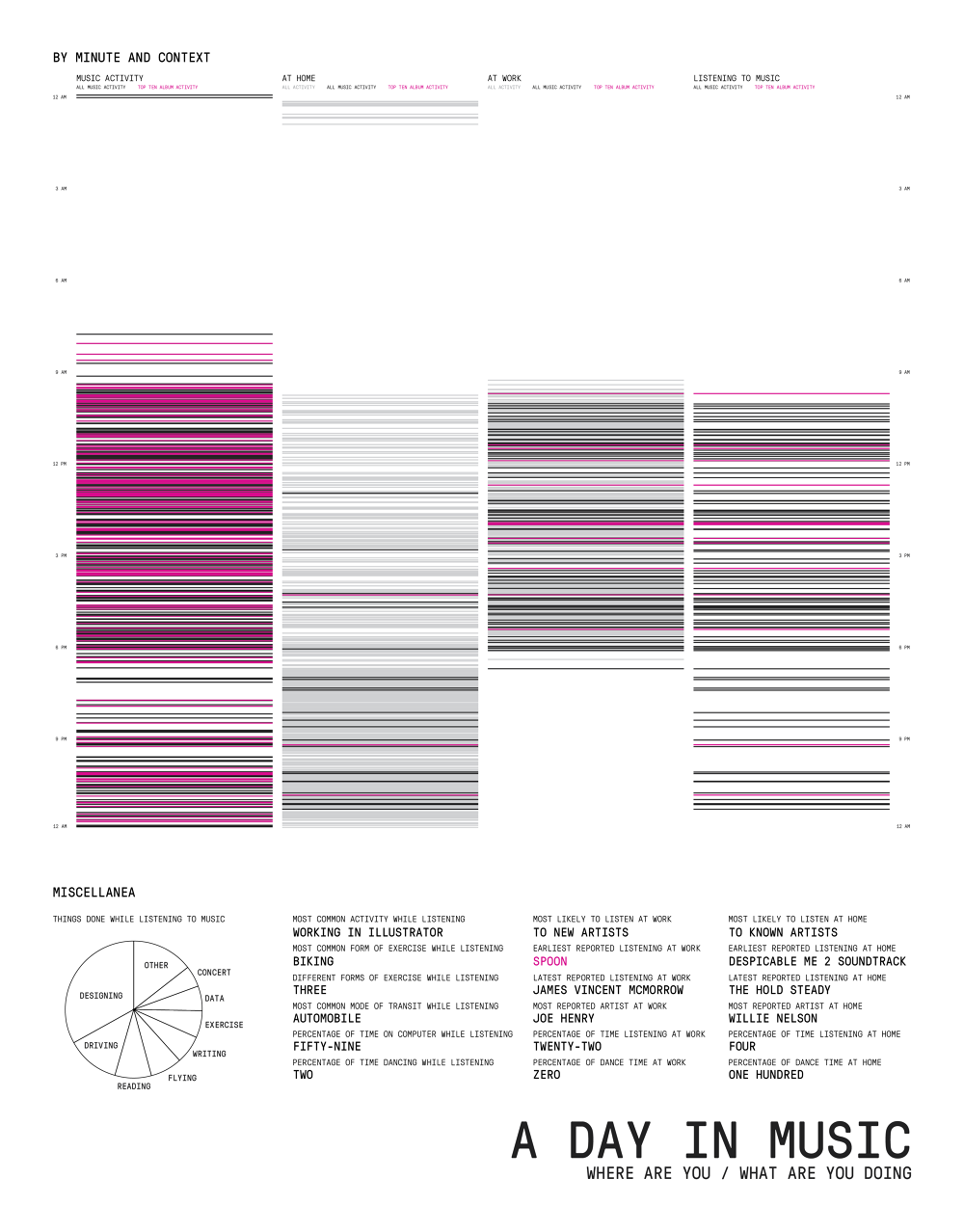 2014: A Year in New Music by Eric Boam. I had the pleasure of meeting Eric recently in Austin and was blown away by his ongoing music tracking project. I'm excited to see this new report and learn a bit more about what he's discovered.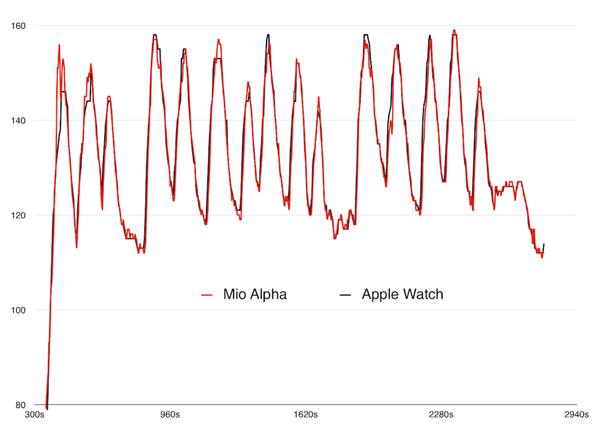 Apple Watch Heart Rate Comparison by Brad Larson. Brad used a simple script to export the heart rate values from his Apple Watch and compare it to two different heart rate measurement devices. Above is a comparison with the Mio Alpha, and he also compared is to a more traditional chest strap and found the readings to be "nearly identical."
From the Forum
Lady Data
S+ Device
Continuing posts on visualizing my weight workout data
This week on QuantifiedSelf.com
QS Radio: Episode 2
QS15 Conference Preview: Katie McCurdy on Symptom Tracking with Spreadsheets