May 30, 2015
Enjoy this week's list!
News
You're invited to join us on June 20th for an amazing day of demos, talks, and sessions highlighting the very best of the Quantified Self at our QS15 Expo. Readers of What We're Reading get a special discount. Just click here to get $10 off your ticket price.
We've received some amazing entries in our Future Normal QS15 Challenge, so amazing that we've extended the challenge a few days. If you're reading this before Monday, June 1st make sure to enter nowfor your chance to win two free Ultimate Panels!
Articles
I'm the New CTO of HHS by Susannah Fox. So great to see this announcement. All of us at QS Labs have the utmost respect and admiration for Susannah and her dedication to positively impacting human health. Additional posts and articles about Susannah's appointment can be found here and here.
As technology savvy as Susannah is, it is her capacity to hold a huge vision, and keeping patients at the center of that vision, that make her so deeply qualified for this job. No body asked me who the next CTO of the government was going to be, and frankly I was a little worried about who would be next. Bryan Sivak and Todd Park (her predecessors in this role) leave pretty damn big shoes to fill. Someone in the Whitehouse/HHS is casting a net wide enough to know who the really transformational thinkers in our industry are. – Fred Trotter
Special Report: Hacking the Human OS by IEEE Spectrum. A fantastic three-part report here by folks over at IEEE. This collection of articles, infographics, and op-eds is a must read.
Public Health and Tech: Long Lost Lovers? by Vanessa Mason. A short but nice article outlining how technology may interface with Public Health practices and program implementation. Great to see a mention our RWFJ supported Quantified Self Public Health Symposium.
The quantified self in a complex system: A systems perspective on mental workload by Steven Shorrock. A great post here by Steven concerning the role of quantitative information in dynamic and often complex human systems (like your workplace).
For these reasons, most numerical measures concerning human experience and system parameters should be treated as social objects. Any data on mental workload, sector capacity values, traffic numbers, or whatever, are a reason for a conversation, the start of a conversation – not an end point.
Show&Tell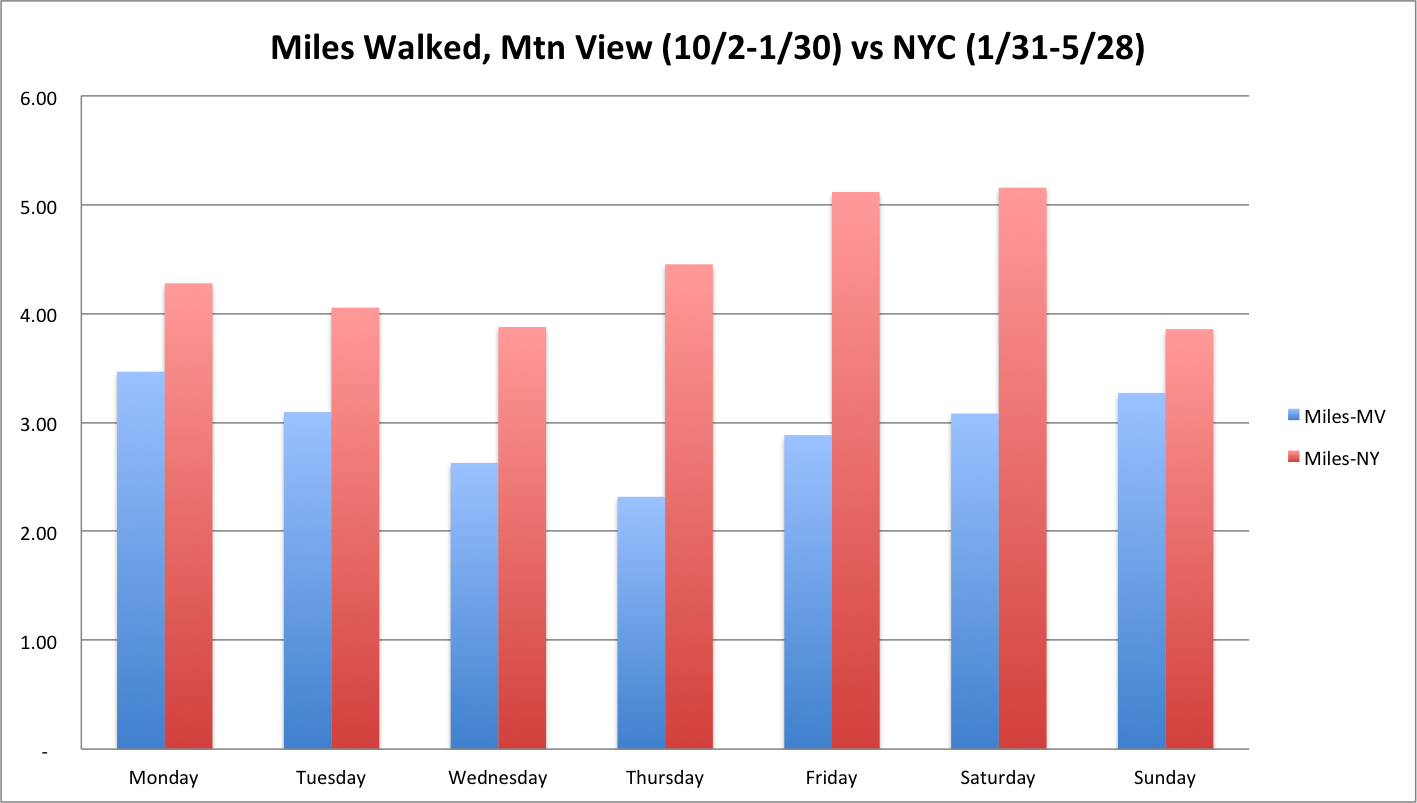 Apple Health App and My Quantified Self by Nadine Fischoff. One day Nadine realized her iPhone was keep track of her daily activity (steps and distance walked) so she decided to dive into the data to see what she could learn. With the help out our QS Access app (download it today – it's free!) she was able to access, download, and analyze her data. What did she learn? Moving to New York City from Mountain View increased her daily walking 48%!
2014 Writing Progress by Ben Wilson. A great post here by Ben describing his writing progress over 2014. Ben tracked his goal of writing two novels in 2014, and ended up tracking over 90,000 words written.(Found via the always excellent Exist.io Blog.)
Visualizations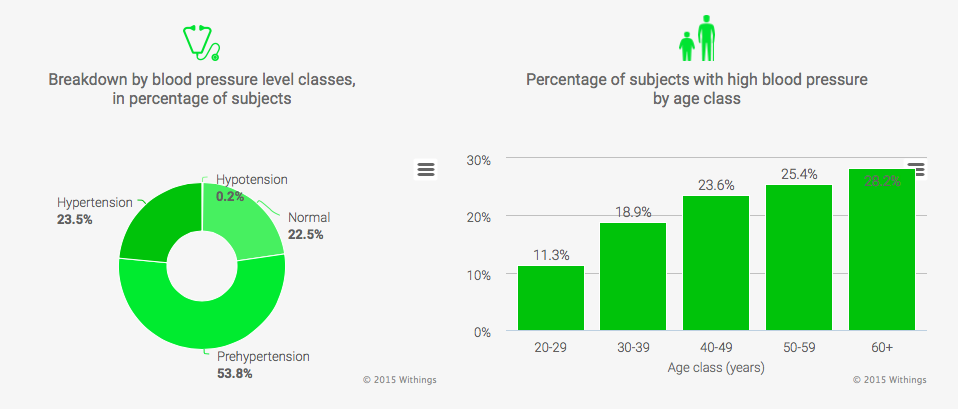 Withings Health Observatory: Blood Pressure by Withings. Great to see Withings has added blood pressure to their real-time data dashboards.
Visualizing the Quantified Self: Giving Form to Lifelogging by Fil Greenwich. A nice overview post of different data visualizations.
From the Forum
GPX Import to Google Fit
Measuring Anxiety Using Smartphone Sensors
Is there a smartwatch app akin to Reporter or KeepTrack?
This Week on QuantifiedSelf.com