Recap – Boston QS Show&Tell #3
August 28, 2010
———–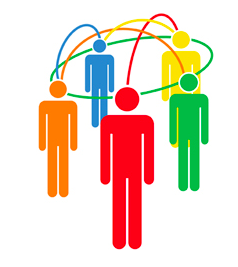 It was August 10th, at MIT's Media Lab, and about 25 people came out.
We were hosted by Prof. Sandy Pentland's Human Dynamics group, whose own description is: "We have invented the technology of reality mining, which uses sensor data to extract subtle patterns that predict future human behavior."
— The Speakers —
from the Human Dynamics group:
1. Nadav Aharony — presenting a talk on the "Friends and Family" study, using Android phones to measure the personal and social lives of people in graduate housing communities.

This was an incredibly in-depth study: people had androids for a year, were polled about what subgroups they were in, such as activities and religion, and people were reimbursed 10% for every receipt they recorded. I think again the idea was to really scope out people's lives and see how their social groups could influence their community. One key way they did this was by creating an app store for their phones, and tracing how the apps spread through the different communities.
2. Anmol Madan — presenting the group's latest reality mining study, themed around "social exposure." He was looking at trends like: how does communication of different devices (say, Bluetooth devices being near each other?) work as a way to predict real-world social phenomena, for example sickness spreading: so could a drop in how often your iPhone is near others indicate a sign that you're going to become sick.
The main thread was connectivity as a tool for prediction of otherwise hard to see social influences (illness, social influences on diet and exercise, as examples…)
and from the general QS community: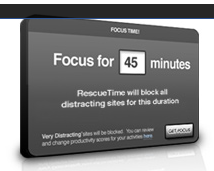 3. Daniel Rinehart, with a summary of his use of RescueTime (http://www.rescuetime.com,) a web app that helps keep track of where time is going online, used for analyzing personal productivity.
4. Matt Cornell, presenting his ideas on "The Experiment Driven Life" (http://bit.ly/9htKwi)– an article he wrote, inspired by QS founder Gary Wolf's New York Times article, The Data-Driven Life. Matt posted his talk on his site: http://www.matthewcornell.org/2010/08/check-out-my-12-minute-slidecast-the-experiment-driven-life.html
———–
Sounds like another great meetup!