Roundup: Lifelogging Tools
November 30, 2010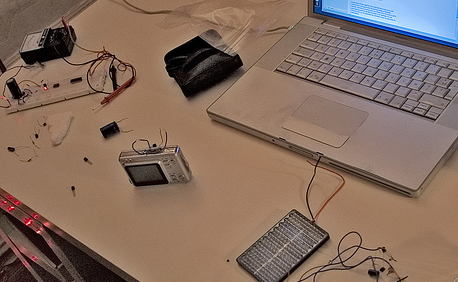 Lifelogging – the continuous capture of a large part of one's life. Some people use paper journals, others sport wearable cameras, post status updates, or tap numbers into their smart phones. If you record your life or make tools to record lives, read on!
This post is part of our regular tool roundup for the complete catalog we're putting together of all the self-tracking tools out there. Please help us to make sure we include your favorite tool, your company, or your project. Self-promotion is allowed!
Here are all the lifelogging tools we've found so far. Please let me know what we're missing in the comments below.
Catch
Capzles
ClearContext
Daytum
Eachday
Facebook
Flickr
Lifeblob
Lifemetric
LifeSnapz
LivingTime
Log For Life
Me-trics
Mycrocosm
OurStory
Reger Datablogging
TallyZoo
The Daily Tracker
Track-n-Graph
Twitter
your.flowingdata
[Photo credit: jeanbaptisteparis]