Student Study on Travel Behavior
September 30, 2011
This is a guest post from Jerry Jariyasunant: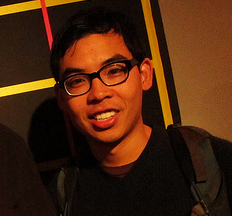 Hi! I'm a graduate student at UC Berkeley in Systems Engineering and I'm part of a team interested in learning about travel behavior. We're interested in how people get around and seeing how aware people are about their travel habits compared with their peers, and their impact on the environment.
We've designed a system that tracks your transportation habits with your smartphone and gives you feedback about how you travel on a website.
Study details:
If you are interested in participating in our study, are at least 18 years of age, and have a Android phone we would love for you to sign up for our 2 week study!  Email me at berkeley.modechoice@gmail.com and I will send you an invite to the app, and a link to a webpage where you can see your personal transportation stats.  You will be asked to take a quick 5-10 minute before the study starts, and another quick 5-10 minute survey after the 2 week study ends.
Compensation:
If you participate in the study, keep the Android app running for the entire 2 week period, and complete the two surveys, you will be entered into a raffle to donate $2,500 to the charity of your choice!
Once again, please email me at berkeley.modechoice@gmail.com if you would like to participate in the study.  Thank you!