Sue Lueder: Solving a Food Allergy Mystery
October 28, 2014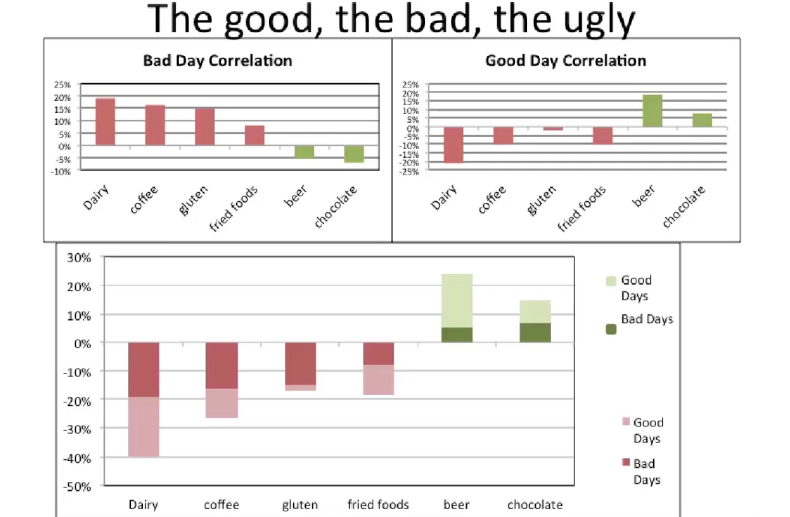 Sue Lueder had a mysterious stomach ailment that started after a vacation to Spain in 2011. When she returned from her trip she was beset by consistent and frequent burping attacks. After visiting her physician and receiving a diagnosis for heartburn, which she didn't trust, she began to track her attacks and her diet. In this talk, presented at our 2013 Global Conference, Sue describes how she tracked her symptoms and used the data to make sense of this mystery food allergy.
>
What Did She Do?
Sue tracked her diet and the frequency and severity of her attacks.
How Did She Do It?
Sue was able to explore the data she was entering in to her self-designed spreadsheet tracking system. She used a few of the analytical tools and visualizations built into Excel to explore her data.
What Did She Learn?
Her analysis was able to pinpoint that dairy was probably the main culprit responsible for her attacks. Sue found out that she was able to improve her "good" days from 32% to 51% of the days she was tracking when she reduce dairy in her diet. When she experimented with adding dairy her findings were confirmed.
Tools
Excel