Upcoming Meetups in Colorado Springs, Bay Area, New York, and London
March 6, 2017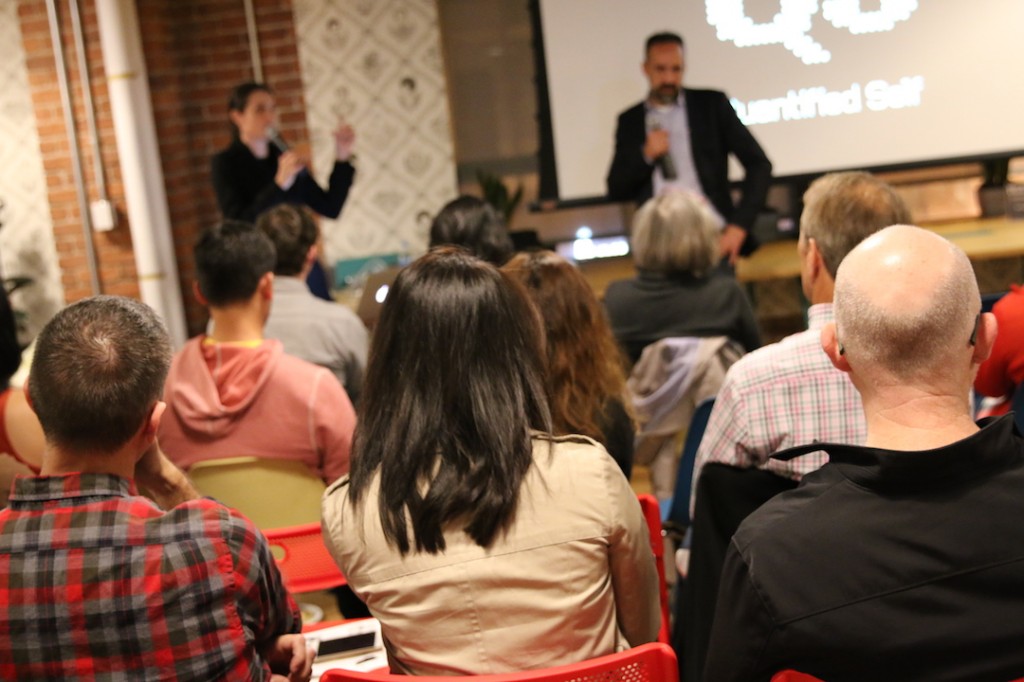 There are a great set of Quantified Self meetups getting together in the upcoming weeks. There will be a discussion in Colorado Springs on designing N=1 experiments. The Bay Area meetup will feature talks on how the Apple Watch's fitness goals made one person less active and how another used time tracking to evaluate whether his time was being spent wisely. There will be a presentation by Mike Snyder, whose lab is using self-collected data make some fascinating findings, such as how heart rate data can predict sickness before symptoms appear.
New York and London will announce their speakers soon, but they are always fantastic gatherings, and as of this writing, New York only has 8 spots left, so RSVP quickly if you plan on attending.
Thursday, March 9
Colorado Springs, Colorado
Wednesday, March 15
Bay Area, California
New York City, New York
Thursday, March 16
London, England
To see when the next meetup in your area is, check the full list of the over 100 QS meetup groups in the right sidebar. Don't see one near you? Why not start your own! If you are a QS Organizer and want some ideas for your next meetup, check out the myriad of meetup formats that other QS organizers are using here.
QS17 – June 17-18
Our next conference is June 17-18 in lovely Amsterdam. It's the perfect event to see the latest self-experiments, discuss the most interesting topics in personal data, and meet the most fascinating people in the Quantified Self community. There are only a handful of discounted tickets left. We can't wait to see you there.